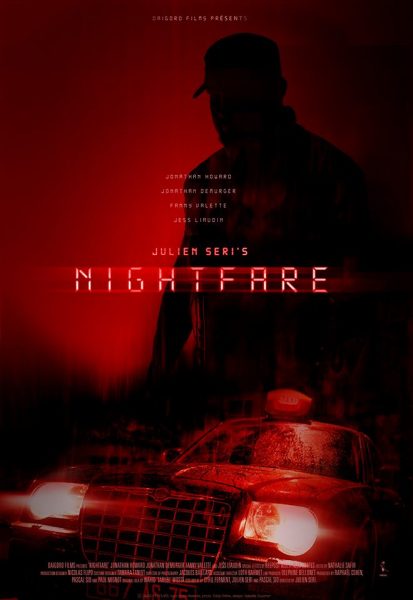 Regisseur und Produzent Julien Seri versucht mit seinem neuem Film nicht an die mittlerweile kultigen, französischen Genrefilme anzuknüpfen. NIGHT FIRE ist viel mehr ein Thriller, in dem es zwar mitunter blutig wird, aber dennoch nicht in die gleiche Kategorie wie MARTYRS oder HIGH TENSION einzuordnen ist. Julien Seri hat zuvor an einigen Fernsehproduktionen mitgearbeitet und für SCORPION und YAMAKASI-DIE SAMURAI DER MODERNE schon im Regiestuhl gesessen. Für die Kamera ist Jacques Ballard verantwortlich.
Im Film geht es um zwei Freunde, die ihr wiedersehen in Paris zelebrieren wollen. Doch leider legen sie sich mit einem Taxifahrer an, der die Sache ziemlich ernst nimmt und eine wilde Verfolgungsjagd um Leben und Tod beginnt.
Vor der Kamera stehen unter anderem Jonathan Howard (THOR-THE DARK KINGDOM), Jess Liaudin (THE WRESTLER), Jonathan Demurger (DIE SCHÖNE UND DAS BIEST) und Fanny Valette (HIGH LANE). NIGHT FARE hatte bisher nur eine Festivalpremiere, einen Starttermin gibt es derzeit noch nicht.
Offizielle Facebookseite zu NIGHT FARE
NIGHT FARE – TRAILER 2MIN – VF from The work of director JULIEN SERI on Vimeo.
Facebook Comments