Eine Familie zieht in ein neues Haus…und wir alle wissen, wie es weitergeht. Oder?
Wie Guillermo del Toro einmal sinngemäß sagte, braucht man heutzutage nicht mehr versuchen etwas komplett Neues zu erfinden, denn es wurde schon erfunden. Del Toros Tipp: Nimm was da ist und gib der Sache deine eigene Note.
Der Ire Ivan Kavanagh scheint diesen Ratschlag zu befolgen, denn THE CANAL ist einerseits ein Haunted House – Film wie wir jedes Jahr einige zu Gesicht bekommen, andererseits aber vollkommen eigen.
Als sich David und Alice ein Haus kaufen, ist Alice schwanger. 5 Jahre später sind die beiden immer noch glücklich verheiratet und haben einen Sohn. Doch Film-Archivar David hat den Verdacht, dass seine Frau ihn betrügt und dann fällt ihm auf der Arbeit Filmmaterial in die Hände, das belegt, dass im Haus der Familie einst schreckliche Dinge vor sich gingen.
Plötzlich verschwindet Alice und der Verdacht fällt auf David…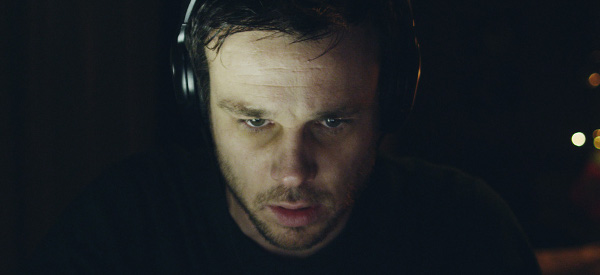 Das Motiv der untreuen Ehefrau tauchte schon in früheren Filmen Kavanaghs auf, wird hier aber auf eine Art und Weise in Szene gesetzt, die packt. Das fängt damit an, dass das Paar (samt Sohn Billy) harmonisch erscheint und sympathisch wirkt. Kann es wirklich sein, dass diese nette, junge, hübsche Frau ihren Mann hintergeht? Schlimmer noch, trauen wir ihm zu, dass er sie ermordet hat?
Und was hat der Kanal in der Nähe des Hauses damit zu tun?
Wie eingangs erwähnt, werden Horrorfans in THE CANAL ein paar Parallelen zu anderen Filmen finden und zu nennen wäre beispielsweise SINISTER, wobei THE CANAL insgesamt mehr auf Stimmung und weniger auf Schocks setzt, aber eben auch verstörendes Filmmaterial in eine ohnehin schon verstörende Handlung einbaut. Die Art und Weise, wie ein alter Projektor in den Fokus gerückt wird, kennt man von BERBERIAN SOUND STUDIO und niemand wird es durch den Streifen schaffen, ohne an THE RING/RINGU denken zu müssen.
Das erstaunliche ist aber, dass der Film nie so wirkt als wäre er nach Schema generiert worden.
Es wird einfach eine Story erzählt. Dass diese bekannte Zutaten braucht, scheint nicht erzwungen, sondern Zufall.
Was THE CANAL außerdem zu einer spannenden Sache macht, ist die Tatsache, dass er im Grunde von Anfang an alle Möglichkeiten aufzeigt, was sich ereignet haben könnte, es aber trotzdem über die gesamte Spielzeit schafft uns bei Laune und auf der Kante des Sessels zu halten.
Es werden Hinweise versteckt, die vor allem beim zweiten Sichten Sinn ergeben oder aber einfach als effektive Gimmicks in Davids angeschlagener Psyche angenommen werden können.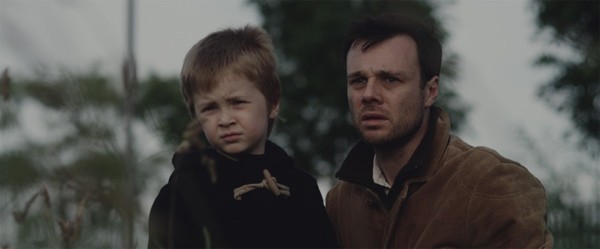 Die Schauspieler agieren professionell und das gilt sowohl für Kinder-Darsteller Calum Heath, als auch die Nebenrollen. Davids Kollegin wird beispielsweise von Antonia Campbell-Hughes gespielt, die vor nicht allzu langer Zeit die Rolle Natascha Kampuschs in 3096 TAGE übernahm.
Zuletzt wäre noch die starke Optik zu betonen, die THE CANAL aus dem Ärmel schüttelt. Was leicht aussieht, war vermutlich harte Arbeit, denn die Locations an denen der Film spielt, sind im Grunde alles andere als beeindruckend.
Fazit: Alt und doch neu, hässlich und doch ästhetisch, irre und doch ganz logisch…guter Film.
Facebook Comments