Es ist wieder so weit, Netflix hat neue Horrorfilme und Thriller im Angebot, alte rausgeworfen und unser letztes Update liegt eine Weile zurück.
Daher haben wir uns erneut in die Dienste des Streaming-Riesen geworfen, dabei festgestellt, dass sich die reine Anzahl der Horrorfilme und Thriller erneut erhöht hat (obwohl natürlich Mehr immer besser wäre) und euch eine gute Mischung aus Thrillern/Horror, blutig/spannend, schnell/langsam, alt/neu an Filmen zusammengestellt, die man mal gesehen haben sollte.
TIPP: Ein Klick auf die Überschrift des jeweiligen Films bringt euch direkt zu Netflix (wenn ihr eingeloggt seid)
Ob man sie nun Zombies oder Infizierte nennt, ist den Bestien der beiden Filme scheißegal (uns übrigens auch).
Fakt ist, dass mit Danny Boyle ausgerechnet KEIN typischer Horrorregisseur frischen Wind in das angestaubte Zombiegenre brachte und die Infizierten bedrohlicher denn je wirken ließ.
28 WEEKS LATER läuft ebenfalls und ist auch sehenswert, nimmt sich aber mit der überzogenen Hubschrauberszene selbst die Ernsthaftigkeit.

Eine Mischung aus dunklem Weltraumhorror a la ALIEN und Höllenthema der Marke HELLRAISER.
EVENT HORIZON macht fast alles richtig (mehr dazu im EVENT HORIZON – Review)
Muss man Hannibal Lecter noch jemanden vorstellen?
Obwohl er fast immer hinter Gittern / hinter Sicherheitsglas / gefesselt ist, bringt Anthony Hopkins eine beängstigende Präsenz als kannibalischer Serienmörder mit.
Zwar ist er in DAS SCHWEIGEN DER LÄMMER nur wenige Minuten zu sehen, erhielt aber zu Recht und ebenso wie Partnerin Jodie Foster einen Oscar für seine Rolle. (mehr dazu im DAS SCHWEIGEN DER LÄMMER – Review)
Ebenfalls sehenswert auf Netflix: ROTER DRACHE

Die meisten Teile der Reihe kann man nur mit einem Augenrollen ertragen, der erste ist aber ein gelungener Film, der uns natürlich Milla Jovovich als toughe Alice vorstellt.

Zwei Freunde unternehmen einen Jagdausflug ins ländliche Schottland, doch dann fällt ein Schuss, der nie hätte fallen sollen und nichts ist mehr, wie es war.
CALIBRE überzeugt durch nasskalte Atmosphäre und nachvollziehbare Entscheidungen seiner Figuren.
(mehr dazu im CALIBRE-Review)

Die Meinungen über FRIEDHOF DER KUSCHELTIERE gehen auseinander. Während man ein hüftsteifes Acting bemängeln kann, ist die 89er-Version von Stephen Kings Stoff aber sicher die intensivere Erfahrung als die Neuverfilmung.
In der Geschichte über einen Indianerfriedhof, der Tote wieder zum Leben erweckt, werden viele unschöne Facetten über den Tod und das Sterben beleuchtet. (mehr dazu hier)

Ridley Scotts Regie, Sigourney Weavers Schauspiel und HR Gigers Monster machen ALIEN zu einem zeitlosen Klassiker (mehr dazu im ALIEN – Review).
Leider hat Netflix den ebenfalls bärenstarken Teil 2 aus dem Programm genommen, dafür aber andere Teile hinzugefügt.
ALIEN 3 (solide); ALIEN – die Wiedergeburt (ziemlich lachhaft), ALIEN – COVENANT (wäre gerne so cool wie die ersten Filme, aber flötespielende Androiden und Ripley-Lookalikes sind albern); ALIEN VS. PREDATOR (platt, aber spaßig)
In einer Zeit bevor Johnny Depp zu Jack Sparrow wurde und lange bevor er sich wegen häuslicher Gewalt und anderem Privatkram in der Öffentlichkeit zum Honk machte, drehte der Mann gute Filme.
Einer davon ist SLEEPY HOLLOW, der den unverkennbaren Stempel von Regisseur Tim Burton trägt und in dem auch Christopher Walken und Christian Ricci tragende Rollen spielen.
Inhaltlich geht es um den legendären kopflosen Reiter, der auch anderen an den Schädel will.
Man kann über James Wan sagen, was man möchte, aber der Mann versteht sein Publikum und sein Handwerk.
INSIDIOUS ist nach SAW und vor CONJURING das zweite supererfolgreiche Franchise und verbreitet gelungenen Spukhausgrusel.
Ebenfalls auf Netflix: INSIDIOUS – THE LAST KEY
Das dritte von James Wan erschaffene Franchise. Im Mittelpunkt von CONJURING steht das Ehepaar Warren, die sich der Geisterjagd widmen. Jumpscares gibt es hier en masse, aber das muss ja nichts schlechtes sein.
Neben (dem besseren) Teil 1, hat Netflix auch Teil 2 im Programm. (mehr dazu im CONJURING – Review)
Oriol Paula wandelt auf den Spuren Hitchcocks und erschafft mit DER UNSICHTBARE GAST einen Thriller, der clever inszeniert ist, in dem jeder jeden betrügt und  der bis zur letzten Minuten Hochspannung bietet (mehr in unserem DER UNSICHTBARE GAST – Review)

Nach einer Schönheits-OP ist die Mutter zweier Kinder seltsam verändert und das nicht nur äußerlich.
Lukas und Elias versuchen herauszufinden, was mit ihrer Mutter passiert ist.
(mehr dazu im ICH SEH ICH SEH – Review)
Gaspar Noé erschuf mit CLIMAX mal wieder einen grenzsprengenden Film, der sicher kein reiner Horror ist, aber neben Drama, Thrill und Tanzeinlagen auch Horrorelemente enthält. Dazu kommen minutenlange Sequenzen komplett ohne einen Schnitt aus. Ein typischer Noé eben. (mehr dazu im CLIMAX – Review)
Eigentlich hat Shaun schon genug Ärger mit Freundin, Job, Mitbewohnern und Mutter, doch als die Menschen um ihn herum zu Zombies werden, muss der Antiheld die geliebten Menschen um ihn sicher zu seiner Stammkneipe bringen.
Ist ES der allumfassende Horror, den Stephen King im Kopf hatte, als er seinen Roman verfasste? Ist ES besser als das schwach gespielte TV-Filmchen aus den 90ern?
Entscheidet selbst.
Auf jeden Fall ist Andy Muschiettis Neuadaption eine zeitgemäße Aufarbeitung des großen Materials und man kann erahnen, warum er schnell zum kommerziell erfolgreichsten Horrorfilm aller Zeiten wurde. (mehr dazu im ES – Review)
Bevor Adam Wingard die schwachen BLAIR WITCH und DEATH NOTE drehte, sah es mal kurz so aus, als könnte aus ihm was werden.
Sicher, nach Logik sollte bei YOU'RE NEXT keiner fragen, aber als bei einem familiären Abendessen eine Familie von Eindringlingen attackiert wird, bietet das brutales Entertainment für den Zuschauer.
Es ist nicht nur die teils eklig-anschauliche Darstellung einer ungewöhnlichen Autopsie, nicht nur das Rätselraten um die hübsche Leiche, nicht nur das starke Schauspiel, nicht nur die übernatürlichen Horrorelemente, die THE AUTOPSY OF JANE DOE zu einem starken Film machen, sondern eben die tolle Mischung aus alledem. (mehr dazu im THE AUTOPSY OF JANE DOE-Review)
Der Film war nicht nur der Befreiungsschlag für Harry Potter-Darsteller Daniel Radcliffe, sondern auch ein Schritt in die Zukunft für die legendären Hammer Studios, die beweisen, dass man klassischen Landhausgrusel in nebligen Mooren mit modernen Elementen paaren kann.
Horror-Einsteigern ist CABIN IN THE WOODS weniger zu empfehlen, wer aber bereits ein paartausend Filme gesehen hat, wird hier unzählige augenzwinkernde Details, Klischees und Referenzen entdecken, die Horrorfilme ausmachen. (mehr dazu im CABIN IN THE WOODS – Review)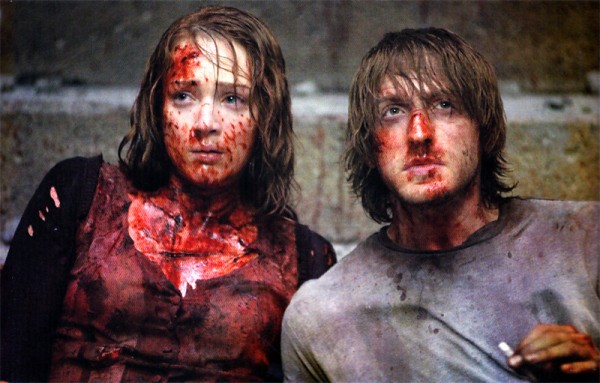 GIRLHOUSE ist kein Film von dem ihr euren Enkeln erzählen werdet, aber da diese Liste ein paar Slasher vertragen kann, passt er gut.
Schauplatz ist dabei -wie der Titel erahnen lässt- ein Haus voller junger Frauen, die ihr Geld mit Erotik vor laufender Kamera verdienen…zumindest bis sich ein maskierter Killer ins Haus schleicht. (mehr dazu im GIRLHOUSE – Review)

HAGAZUSSA ist ein ruhiger und ziemlich düsterer Hexenfilm. Die permanent dichte und bedrohliche Atmosphäre wird hauptsächlich durch den Score und die starke Leistung der Protagonistin erzeugt. Dialoge gibt es hier kaum, aber die sind auch nicht nötig, sondern würden eher Schaden anrichten und dem Film seine Wirkung nehmen. Kein Werk für jedermann aber wer auf Filme, wie THE VVITCH steht oder skandinavische Produktionen mag, kommt hier voll auf seine Kosten.
Die Menschheit leidet unter der Zombieplage, Jesse Eisenberg hat strikte Regeln, Woody Harrelson will ein gottverdammtes Twinkie und Bill Murray verkleidet sich als Zombie…
eine der besten Zombiekomödien!
Letztes Jahr schrieben wir, dass man ohnehin nur einen Exorzismusfilm braucht und meinten DER EXORZIST. DER EXORZISMUS VON EMILY ROSE ist aber die Nummer 2 in der kurzen Liste bedeutsamer Exorzistenfilme und orientiert sich lose am bekannten deutschen Fall von Anneliese Michel.

Regisseur Mike Flanagan (OCULUS, DAS SPIEL) zählt zu den interessanteren Filmemachern der letzten Jahre. Bisher ist STILL aber exklusiv auf Netflix zu sehen, weswegen der Film noch weniger Aufmerksamkeit erfährt, als der Home Invasion – Thriller um eine taube Schriftstellerin verdient hat. (mehr dazu im STILL – Review)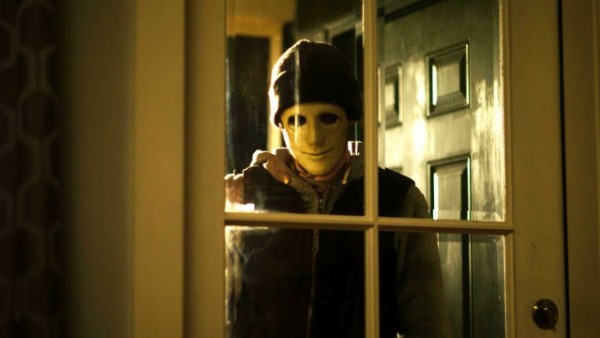 Die Eigenproduktion um vier Freunde, die sich in den schwedischen Wäldern verirren und von einer schrecklichen Präsenz verfolgt werden, erinnert auf den ersten Blick an BLAIR WITCH PROJECT, kommt aber ohne Wackel-Cam, dafür mit ebenso unheilvoller Atmosphäre und hübschen Landschaftsaufnahmen aus. (mehr dazu im THE RITUAL – Review)
In der Netflix-Auswahl von 2017 hatten wir noch EMELIE als Geheimtipp aufgeführt, aber sorry, die Babysitterin in diesem Streifen ist einfach noch härter drauf, hinterlässt weniger Fragen und macht mehr Spaß. (mehr dazu im THE BABYSITTER – Review)
In LITTLE EVIL muss der frisch verheiratete Gary feststellen, dass sein Stiefsohn womöglich der Antichrist ist.
Eli Craig, der Erschaffer von TUCKER & DALE VS. EVIL, bleibt seiner Linie treu und schafft es mit LITTLE EVIL eine Reihe liebgewonnener Horrorklischees aufzugreifen und ganz gezielt und humorvoll in eine Story einzubauen, ohne dass man von einer Parodie sprechen könnte…DAS OMEN und ca. 50 andere Filme lassen grüßen.
Name ist hier Programm. Henry Rollins spielt hier einen wortkargen Einzelgänger, der seit Jahrtausenden über die Erde wandelt und das Leben seiner Tochter beschützen muss.
Kein klassischer Horror, dafür aber gelungener Mix aus Gewalt, Drama, Fantasy und lässt dabei auch den einen oder anderen Lacher zurück.
Auch zu SIEBEN muss man kaum noch etwas sagen. Zwei ungleiche Polizisten jagen einen Serienkiller, der nach den sieben Todsünden mordet. David Finchers Thriller ist ein dunkles, verregnetes nihilistisches Meisterwerk. (mehr dazu im SIEBEN-Review)

Die Macher von TURBO KID entführen uns erneut in die 80er und erschaffen nicht nur eine bunte Retro-Welt, sondern erinnern auch an DAS FENSTER ZUM HOF oder MEINE TEUFLISCHEN NACHBARN.
Dazu verfügt der Film über ein Ende, das sich gewaschen hat. (mehr dazu im SUMMER OF 84-Review)
Eindeutig kein Horror, aber eine finstere Charakterstudie vermengt mit genügend Thrill und einem wie immer starken Jake Gyllenhall, der sich als skrupelloser Tragödienfotograf einen Namen macht. (mehr dazu im NIGHTCRAWLER-Review)
Die Namen sind geändert, aber wer sich für True Crime interessiert, wird klare Parallelen zu dem Serienmörderpaar David und Catherine Birnie entdecken. So oder so wirkt HOUNDS OF LOVE, der aus der Sicht einer jungen Frau, die von einem (zunächst) netten Ehepaar gekidnappt und vergewaltigt wird, unangenehm real. (mehr dazu im HOUNDS OF LOVE – Review)
Wenn ihr einen Film sucht, in dem von der ersten Minute an Blut fließt, Körperteile durch die Luft fliegen und Dialoge nur aus Grunzen und Schreien bestehen, dann ist THE INVITATION nicht euer Film. Wer auf langsam köchelnde Spannung innerhalb einer (vermeintlich) harmlosen Diner-Party vertraut, sollte hingegen reinschauen. (mehr dazu im THE INVITATION – Review)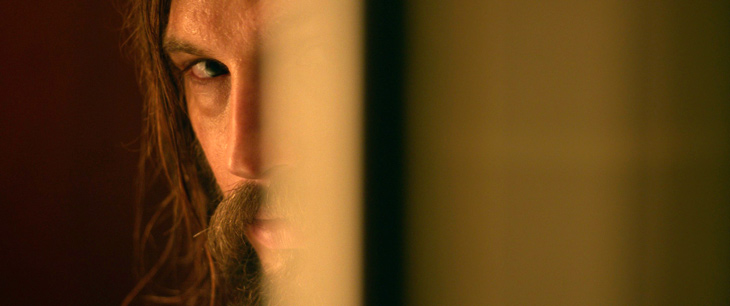 Facebook Comments