Unter dem Banner "Die Macher" starten wir heute eine neue Reihe, in der wir euch in loser Folge die Personen und das Werk der Menschen vorstellen, die sich im Horror einen Namen gemacht haben.
Bei unserer heutigen Person handelt es sich um einen US-amerikanischen Rockmusiker, Regisseur und Comicautor, welcher am 12. Januar 1965 unter dem Namen Robert Bartleh Cummings in Haverhill, Massachusetts geboren wurde.
Unter anderem hat er mit seiner Band WHITE ZOMBIE Alben aufgenommen wie etwa MAKE THEM DIE SLOWLY und Filme wie THE LORDS OF SALEM produziert.
Die Rede ist natürlich von Rob Zombie.
Robert Bartleh Cummings ist der ältere Bruder von Michael David Cummings, der Frontmann der amerikanischen Rockband POWERMAN 5000.
Bereits früh war Rob von Horrorfilmen fasziniert, doch berühmt wurde Mister Cummings nicht durch seine Filme, wie man annehmen könnte, sondern als Rock-Musiker.
Er absolvierte 1983 die Haverhill High School und zog anschließend (1985) nach New York, wo er die Parsons School of Design besuchte und Frontmann und Sänger der Band WHITE ZOMBIE wurde, die ihren Namen von dem gleichnamigen Horrorfilm-Klassiker bekam. Die Regie der Videoclips übernahm er selbst.

Im Jahr 1996 änderte Robert seinen Namen in Rob Zombie um und arbeitete nur noch als Solokünstler. Sein erster Solo-Einsatz war der Song BURN BABY BURN im selbigen Jahr mit Alice Cooper, welches in der Kategorie der besten Metal Performance bei den 39. jährlichen Grammy Awards nominiert wurde. 1997 begann er dann mit seinem Debütalbum Hellbilly Deluxe, welches im August 1998 veröffentlicht wurde. Einen Monat später löste Zombie schließlich die Band offiziell auf. Dazu sagte er in einem Interview: "Manchmal bricht eine Band einfach auseinander, weil sie ihren Lauf genommen hat und die besten Tage hinter ihnen liegen. WHITE ZOMBIE hat viel zusammen durchgemacht und jede Menge tolle Sachen erlebt, aber es war an der Zeit, aufzuhören. Die guten Zeiten waren vorbei und wir bewegten uns alle in verschiedene Richtungen. "
Seine Musik wurde für ihre Verwendung von Horror und Suspense-Elementen bekannt, die von Zombies Liebe zu Horrorfilmen inspiriert wurde. Desweiteren enthält sie auch Elemente, die man in der Heavy Metal Musik finden kann. Die Lieder enthalten Zitate und Samples aus klassischen Horrorfilmen und handeln somit immer über Horror- und Science-Fiction-Themen.
Doch nicht nur seine Musik, sondern auch seine Filme sind von klassischen Horror- und Suspense-Filmen beeinflusst. So zum Beispiel sein Werk THE LORDS OF SALEM, welcher vom Horrorklassiker  SHINING inspiriert wurde.
Im Jahre 2002 heiratete er Sheri Moon Zombie. Zu diesem Zeitpunkt waren die Beiden bereits 9 Jahre ein Paar. Sie verkörperte auch in seinen beiden Filmen HAUS DER 1000 LEICHEN und THE DEVIL'S REJECTS die Rolle der Baby Firefly.
Sein erster Film HAUS DER 1000 LEICHEN erschien im Jahre 2003 und wurde zu einem großen Erfolg. Bereits im Jahr 2005 erschien die Weiterführung THE DEVIL'S REJECTS, Zombie's zweiter Film.
Mehr zur Filmographie gibt es weiter unten.
Rob selbst ist ein Unterstützer von PETA und ein Veganer. Weiterhin erzählte er im Jahr 2008 dem Interviewer Brian Adler vom Podcast ADLERCAST auf YouTube, dass er ein Atheist ist, der nicht an ein Leben nach dem Tod glaubt und das Konzept des Himmels "verrückt" nennt. Er glaube auch nicht an so etwas wie unbekannte Flugobjekte, Bigfoot oder außerirdisches Leben. Hier gehts zum Original-Video.
Abschließend gibt es wohl nicht mehr viel zu sagen, außer dass Rob Zombie definitiv ein großer Namensträger des Horror-Genres ist.
HAUS DER 1000 LEICHEN (2002)
Vier Jugendliche sind mit dem Auto unterwegs.
Als ihnen schließlich das Benzin ausgeht, halten sie an der Tankstelle von Captain Spaulding, der nebenbei eine Freakshow betreibt. Jerry besorgt für sich und seine Freunde Eintrittskarten,wobei ihnen Captain Spaulding von dem ehemaligen ortsansässigen Serienkiller Dr. Satan erzählt. Jerry ist davon so fasziniert, dass er die Anderen davon überzeugt nach dem Baum zu suchen, an dem dieser gehängt wurde. Auf dem Weg dorthin nehmen sie eine Anhalterin mit. Es kommt zu einer Autopanne und sie landen im Haus der Familie Firefly. In der Halloween-Nacht werden die Jugendlichen von besagter Familie gefoltert und ermordet.
Wer mehr sehen will, hier gehts zum Trailer.
THE DEVILS REJECTS (2005)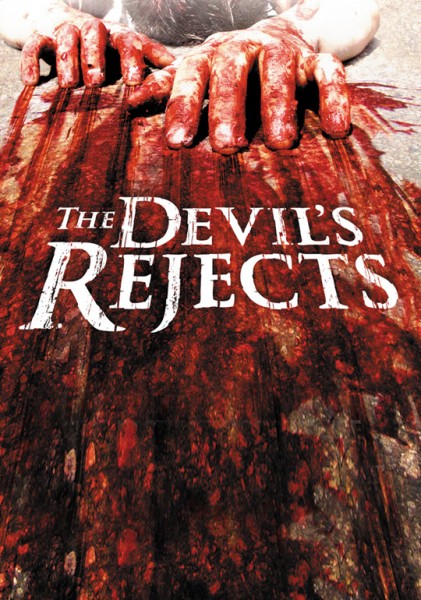 Hier handelt es sich um die Weiterführung von HAUS DER 1000 LEICHEN.
Die Geschichte beginnt einige Monate nach den Morden im Haus der Familie Firefly. Das FBI startet eine Großoffensive gegen diese. Doch der Einsatz läuft nicht problemlos ab: Familienmitglied Rufus wird erschossen und nur die Mutter kann gefangen werden. Einige Polizeibeamte werden verletzt und / oder getötet. Ein Polizist entdeckt ein Foto von Captain Spaulding und zeigt dieses Sheriff Wydell, welcher die Jagd fortsetzen will.
Wer mehr sehen will, hier gehts zum Trailer.
HALOWEEN (2007)
Der Film HALLOWEEN von 2007 ist eine Neuverfilmung von John Carpenters gleichnamigem Film aus dem Jahr 1978.
In der kleinen verschlafenen Stadt Haddonfield hält der Tod einzug.
Vor sechzehn Jahren tötete Michael Myers (damals zehn Jahre alt), seinen Stiefvater, seine ältere Schwester und deren Freund auf brutale Art und Weise. Danach fristet er sein Leben in einer Hochsicherheitsanstalt für psychisch schwer Gestörte. Diese drei Morde sollen jedoch nicht seine letzten gewesen sein! Aufgrund einer Unachtsamkeit der Wachen, gelingt es Michael zu flüchten. Er kehrt zurück in seine Heimatstadt, um Jagd zu machen auf seine kleine Schwester Laurie, das verbliebene Familienmitglied und scheinbar kann ihn niemand aufhalten.
Hier findet ihr den Trailer zum Film.
HALLOWEEN II (2009)
Offiziell heißt es, dass Michael Myers tot sei, doch er läuft immernoch frei herum und ist genauso gefährlich wie eh und je.
Laurie Strode ist sich sicher: Er wird wieder zuschlagen, doch niemand will ihr glauben.
Als ein Jahr später wieder Halloween in Haddonfield einkehrt, passiert der erste Mord. Laurie weiß sofort, dass Michael zurückgekommen ist, um sie diesmal endgültig zu töten.
Hier findet ihr den Trailer zum Film.
THE LORDS OF SALEM (2012)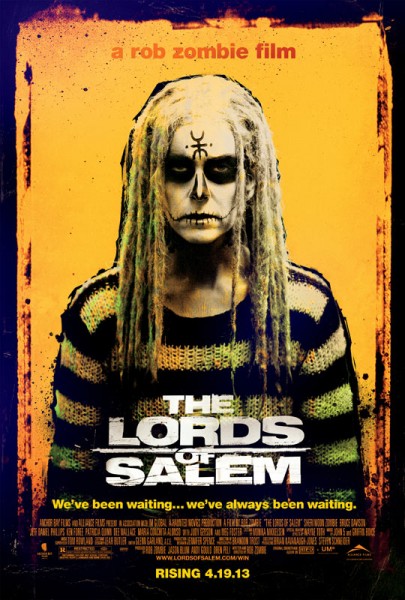 THE LORDS OF SALEM ist bereits der fünfte Film von Rob Zombie, doch diesmal verzichtet der berühmte Horrorfilme-Macher auf blutspritzende Gewalt.
Vielmehr widmet sich THE LORDS OF SALEM ganz dem Okkult-Horror, ohne dass man dabei das Gemetzel vermisst. Es wird eine bedrückende Stimmung kreiert, bestimmt von verstörenden, Bildern und einem düsteren Sound.
Es wird die Geschite von Heidi erzählt, die mit ihren Freunden Whitey und Herman eine beliebte Radiosendung in Salem moderiert. Eines Nachts bekommt sie anonym eine Schallplatte von 'The Lords', deren unheimliche Klänge schreckliche Visionen aus der Vergangenheit der Stadt auslösen. Wird sie verrückt oder gibt es eine Verbindung zwischen ihr, der Schallplatte und einem örtlichen Hexenzirkel aus dem 17. Jahrhundert? Kehren die Lords of Salem zurück?
Hier gibt es den Trailer zum Film
31 (2016)
1976. Halloween. Jahrmarktarbeiter werden während einer Autofahrt angegriffen, entführt und zu einer leerstehenden Fabrik gebracht. Dort wird ihnen von drei älteren Menschen in seltsamen Kostümen erklärt, dass sie Teilnehmer eines Spiels namens 31 seien. Das Spiel solle über 12 Stunden gehen und die einzige Aufgabe der Spieler besteht darin, diese Zeit zu überleben, während mörderischen Clowns versuchen genau dies zu verhindern.
Wer mehr sehen will, hier gehts zum Trailer.
Facebook Comments