Es gibt Menschen, die in Filmen mitspielen. Es gibt Menschen, die in Horrorfilmen mitspielen. Und dann gibt es Menschen, die in so vielen (Horror-)filmen mitspielen, dass man sich fragt, wie das terminlich ohne ein oder zwei Klone funktionieren kann.
Wir haben hier eine Reihe der aktivsten Schauspieler herausgesucht, die zwar manchmal auch andere Genres bedienen, aber sich natürlich gerade im Horror- und fantastischen Film einen Namen gemacht haben.
Unbeachtet lassen wir diesmal verstorbene Schauspieler, es steht aber außer Frage, dass die Horrorwelt ohne Boris Karloff (206 Einsätze), Vincent Price (201), Christopher Lee (278) und Donald Pleasance (234) eine andere wäre.
_________________________________________________________________________________
Und nun zur Liste der härtesten Arbeiter im Genre:
Tony Todd
Wie viel hat er gemacht: 195 Produktionen (gem. Angaben auf imdb)
Was hat er gemacht: WISHMASTER, HATCHET, FINAL DESTINATION, VANISH….er war sich aber auch nicht zu schade in Grütze wie VAMPIRE IN VEGAS und DIE NACHT BRINGT DEN TOD mitzuwirken
Meisterstück: CANDYMAN'S FLUCH…eindeutig die Paraderolle, für die die meisten Menschen Todd kennen


___________________________________________________________________
Robert Englund
Wie viel hat er gemacht: 154 Produktionen (gem. Angaben auf imdb)
Was hat er gemacht: BEHIND THE MASK: THE RISE OF LESLIE VERNON, FINAL CUT, DÜSTERE LEGENDEN, WISHMASTER, 2001 MANIACS….neben den üblichen Stinkern, die so ziemlich jeder Teilnehmer dieser Liste vorweisen kann, gab Englund in vielen Serien Gastauftritte.
Meisterstück: A NIGHTMARE ON ELM STREET….mehr muss man wohl nicht sagen
___________________________________________________________________
Stephen McHattie
Wie viel hat er gemacht: 194 Produktionen (gem. Angaben auf imdb)
Was hat er gemacht:
Mc Hattie ist Kanadier und gefühlt in jeder kanadischen Horrorproduktion zu sehen, darunter zwar auch unnötiges wie WOLVES und A LITTLE BIT ZOMBIE, aber auch interessantes wie EDDIE, THE SLEEPWALKING CANNIBAL, EXIT HUMANITY, THE TALL MAN und HAUNTER.
Meisterstück: PONTYPOOL. McHattie ist ein vergleichsweise unbekannter Name und spielt viele Nebenrollen. Als griesgrämiger Radiomoderator in PONTYPOOL ist er aber Hauptdarsteller und mit seiner prägnanten Stimme genau richtig.

___________________________________________________________________
Lin Shaye
Wie viel hat sie gemacht: 191 Produktionen
Was hat sie gemacht: Zur Scream Queen wurde sie erst auf ihre alten Tage (Lin ist immerhin schon 73), aber sie war bereits in einer kleinen Rolle in NIGHTMARE ON ELM STREET oder CRITTERS zu sehen, bevor sie sich zwischenzeitlich vermehrt Komödien (u.a. VERRÜCKT NACH MARY) zuwandte und seit einigen Jahren auf Horror setzt. In den letzten Jahren spielte sie in OUIJA, THE SIGNAL, BIG ASS SPIDER, CHILLERAMA oder ROSEWOOD LANE
Meisterstück: Die INSIDIOUS – Filme, die sie einem breiten Horrorpublikum vorstellten.


___________________________________________________________________
Bill Oberst jr.
Wie viel hat er gemacht: 157 Produktionen
Was hat er gemacht: Bedenkt man, dass Oberst erst seit 2007 Filme dreht, ist er womöglich wirklich der härteste Arbeiter dieser Liste. Ihm blieben jedoch bisher "große" Filme verwehrt und er arbeitet im Indie-Bereich…dort dafür vorrangig im Horror.
Zu seinen Filmen zählen: CIRCUS OF THE DEAD, THE DEN, CHILDREN OF SORROW, A HAUNTING IN SALEM, NUDE NUNS WITH BIG GUNS, STRESSED TO KILL und RESOLUTION
Meisterstück: "Meisterstück" ist das falsche Wort, aber man es schafft in einem Schundfilm wie ABRAHAM LINCOLN VS. ZOMBIES gut auszusehen und als Lincoln eine würdige Figur zu machen, zeigt das ein gewisses Talent.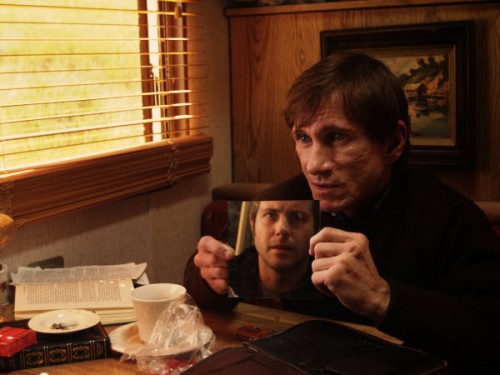 ___________________________________________________________________
Danielle Harris
Wie viel hat sie gemacht: 86 Produktionen
Was hat sie gemacht: Danielle Harris hat die wenigsten Produktionen aller hier anwesenden vorzuweisen, ist aber auch noch nicht mal 40 Jahre alt und damit klar die jüngste der Liste.
Allerdings startete sie ihre Karriere auch schon mit 10 und bekam kurz darauf die Rolle der Jamie Lloyd in HALLOWEEN 4. Das sorgte wohl dafür, dass sie Rob Zombie 20 Jahre später erneut für seine Interpretation von HALLOWEEN einsetzte und danach gings steil bergauf: HATCHET II und III, VAMPIRE NATION, CHROMESKULL: LAID TO REST, SEE NO EVIL II…
Meisterstück: Rob Zombies HALLOWEEN und HALLOWEEN 2…nicht nur weil er der Wegbereiter für eine Karriere als Scream Queen war, sondern auch weil Harris der heimliche Star der Filme ist, der man ihre durchaus tragische Rolle als Annie Brackett abnimmt.
___________________________________________________________________
Danny Trejo
Wie viel hat er gemacht: 319 Produktionen
Was hat er gemacht: Trejos Karriere scheint eng mit der seines Cousins Robert Rodriguez verknüpft, in dessen Filmen er immer wieder auftritt. Allerdings ist Trejo schon seit Anfang der 80er und damit deutlich länger im Filmgeschäft (u.a. in THE HIDDEN, HEAT, 12.01, MANIAC COP 2). Nichtsdestotrotz wurden die Rollen größer und zahlreicher, seit man ihn aus Filmen wie DESPERADO, FROM DUSK TILL DAWN und sogar SPY KIDS 2 kennt.
Meisterstück: MACHETE. Trejo wirkt in der Rolle des Machete durch und durch authentisch.
___________________________________________________________________
Lance Henriksen
Wie viel hat er gemacht: 226 Produktionen
Was hat er gemacht: Seine Nähe fürs fantastische Kino zementierte Henriksen schon früh durch Auftritte in UNHEIMLICHE BEGEGNUNG DER 3. ART und DAMIEN – OMEN 2. Es folgten PIRANHA 2, TERMINATOR, NEAR DARK…und zuletzt neuere Filme wie STUNG, HARBINGER DOWN und DAYLIGHT'S END.
Meisterstück: Für mich wird er immer der Android Bishop aus ALIENS sein.


___________________________________________________________________
Brad Dourif
Wie viel hat er gemacht: 162 Produktionen
Was hat er gemacht: Zwar tauchte Dourif in seiner Karriere kaum noch in solch einem Kritikerliebling wie seinem zweiten Film EINER FLOG ÜBER DAS KUCKUCKSNEST auf, seine Rolle als Schlangenzunge in den HERR DER RINGE – Filmen erreichte aber das ganz große Publikum. Darüber hinaus gab es viel aus der Welt des Horrors: DER EXORZIST 3, BODY PARTS, CRITTERS 4, FREEZE – ALPTRAUM NACHTWACHE, ALIEN – DIE WIEDERGEBURT und HALLOWEEN 1 & 2
Meisterstück: Man könnte wohl CHUCKY – DIE MÖRDERPUPPE wählen, dem er wieder und wieder seine Stimme lieh, sollte dabei aber nicht vergessen, dass Dourif weit mehr als eine Stimme ist.
___________________________________________________________________
Sid Haig
Wie viel hat er gemacht: 143 Produktionen
Was hat er gemacht: Wer seit 1960 Filme und Fernsehen macht, schafft es ohne viel Mühe über die Jahre eine dreistellige Anzahl an Arbeiten abzuliefern. Zu Haigs Nachweisen gehören BONE TOMAHAWK, CREATURE, LORDS OF SALEM, HALLOWEEN und HATCHET 3
Meisterstück: Man kann über Rob Zombie sagen was man will, aber wie Tarantino schafft er es Schauspielern, die keiner mehr auf dem Plan hat, neues Leben einzuhauchen. Haigs Rolle als Cptn. Spaulding in HAUS DER 1000 LEICHEN bzw. THE DEVIL'S REJECTS ist dafür ein gutes Beispiel.
___________________________________________________________________
Philippe Nahon
Wie viel hat er gemacht: 205 Produktionen
Was hat er gemacht: In gewisser Weise ist Nahon das Gegenstück zu Stephen McHattie und scheint in jeder französischen Produktion aufzutauchen. Ob Hauptrollen wie in MENSCHENFEIND oder kleineren Parts wie in DIE MEUTE. Nahon liefert immer gute Leistung, selbst wenn der Film unterm Durchschnitt liegt (z.B. HUMANS). Weitere Einsätze: IRREVERSIBEL, CANNIBAL, CALVAIRE, HORSEHEAD, PAKT DER WÖLFE
Meisterstück: HIGH TENSION…in einer Zeit wo Killer sich hinter teilweise albernen Masken verstecken und eine Karikatur ihres eigenen Berufszweigs werden, überzeugte Nahon als widerwärtiger Eindringling ohne eine Spur von Humor.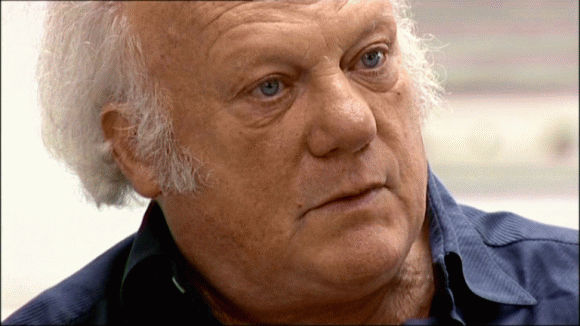 ___________________________________________________________________
Udo Kier
Wie viel hat er gemacht: 229 Produktionen
Was hat er gemacht: Der gebürtige Deutsche tauchte in seiner Karriere in allerlei internationalen und nationalen Filmen auf, darunter SUSPIRIA, HEXEN BIS AUFS BLUT GEQUÄLT, BLADE, SHADOW OF THE VAMPIRE, GRINDHOUSE, HALLOWEEN oder THE THEATRE BIZARRE
Meisterstück: Ich tu mir schwer Kier eine Paraderolle zuzuordnen. Entscheidet selbst.
___________________________________________________________________
Dee Wallace
Wie viel hat sie gemacht: 224 Produktionen
Was hat sie gemacht: Das Klischee, dass man sich als Frau über 40 allmählich von Hollywood verabschieden kann hat Wallace erfolgreich ignoriert und ist auch mit 67 noch gut im Geschäft. Sie hatte u.a. Auftritte in E.T., LORDS OF SALEM, EXIT HUMANITY, HALLOWEEN (wie so ziemlich jeder dieser Liste), THE LOST, CRITTERS und THE HOWLING – DAS TIER
Meisterstück: Ihre Rolle in CUJO….aber nur weil E.T. nicht als Horror durchgeht.
___________________________________________________________________
Clancy Brown
Wie viel hat er gemacht: 247 Produktionen
Was hat er gemacht: Clancy ist der ewige Nebendarsteller, ist darin aber sehr erfolgreich. In reine Horrorproduktionen verschlägt es ihn erst in den letzten Jahren häufiger. Seine Einsätze reichen von DIE VERURTEILTEN, STARSHIP TROOPERS, A NIGHTMARE ON ELM STREET (Remake), JOHN DIES AT THE END, COWBOYS & ALIENS und HELLBENDERS bis DAS TOR ZUR HÖLLE.
Meisterstück: Unvergessen ist wohl seine Darstellung des schwertschwingenden Gegenspielers Kurgan in HIGHLANDER.
___________________________________________________________________
Malcolm McDowell
Wie viel hat er gemacht: 253 Produktionen
Was hat er gemacht: McDowell taucht in allen Genres auf und macht seit 1964 Filme. Er war in CALIGULA, KATZENMENSCHEN, SUCK, ANTIVIRAL, EXCISION, HALLOWEEN und wird auch in Rob Zombies 31 dabei sein.
Meisterstück: Alex in CLOCKWORK ORANGE…das bedarf wohl kaum weiterer Erklärung
___________________________________________________________________
Lobende Erwähnungen:
Es gibt eine Reihe von Darstellern, die es ncht in unsere Liste geschafft haben: exemplarisch nennen wir hier Max von Sydow und John Goodman…beides tolle Schauspieler, die es aber in insgesamt 300 Einsätzen nur auf eine Handvoll Einsätze im dunklen Filmbereich geschafft haben. Dazu gehören aber immerhin Perlen wie SHUTTER ISLAND, DER EXORZIST (von Sydow) und 10 CLOVERFIELD LANE (Goodman).
Des Weiteren findet sich eine Reihe von aktiven und bekannten Akteuren, die 100 Einsätze geknackt haben und ebenfallserwähnt werden sollen:
Bill Moseley (115)
Bruce Campbell (117)
Michael Rooker (114)
Kane Hodder (118)
Ken Foree (108)
Jeffrey Combs (124)
Facebook Comments