Amazon Prime bietet hunderte Filme, die in das Horrorgenre gehören. Leider sind da auch jene inbegriffen, die entweder einfach schlecht oder maximal Durchschnitt sind. Um euch die Suche nach den wirklich sehenswerten Filmen zu erleichtern, haben wir eine Liste mit eben diesen für euch erstellt.
Filme, die weitreichende Bekanntheit haben, sind kurz aufgeführt, dafür aber weitestgehend mit einem umfassenden Review versehen. Bei anderen, die in letzter Zeit eher weniger Aufmerksamkeit bekamen, könnt ihr euch Appetit in der Inhaltsangabe holen.
Ausgelassen haben wir jene Filme, die unter "Geschnitten Brot" fallen und so starke Zensurschnitte aufweisen, dass der Sehspaß auf der Strecke bleibt.
---
FRIEDHOF DER KUSCHELTIERE 1989
Das Drama um die Familie Greed ist sowohl im Original als auch mit dem schwächeren, für sich allein genommen aber schaubaren Remake des Kultfilms vertreten.
---
Charlie und ihrer Familie müssen sich nach dem Tode ihrer Großmutter mit mysteriösen Ereignissen auseinandersetzen.
---
INSIDIOUS
Die Familie Lambert muss nach einem Umzug in ein neues Haus feststellen, dass nicht nur seltsamen Dinge darin vorgehen, sondern das wahrhaftig Böse auf sie lauert.
---
Davey, Dale, Curtis und Tommy vertreiben sich ihre Zeit mit Radfahren und allerlei Jungenkram. Als in ihrer kleinen Stadt ein Serienmörder sein Unwesen zu treiben scheint, beginnen die Jungs auf eigene Faust Nachforschungen anzustellen.
---
Eine Gruppe von Studenten verbringt ihren Wochenendtrip in einer abgelegenen Hütte, nichts ahnend, welcher Horror sie dort erwarten wird.
---
Professor Philip Goodman glaubt nicht an das Übernatürliche. Sein Ziel: Die Scharlatane samt ihren gespielten Exorzismen entlarven und die Menschen wachrütteln. Goodman beginnt eine Reise, die er bald nicht mehr als Hirngespinste abtun kann.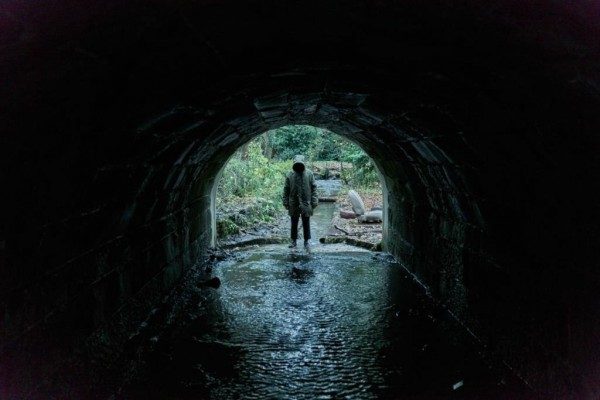 ---
Die Brüder Justin und Aaron, aufgewachsen in einer religiösen Kultgemeinde, der sie vor zehn Jahren abgeschworen haben, werden mit einem mysteriösen Videoband konfrontiert. Ihre finstere Vergangenheit scheint wieder allgegenwärtig.
---
Britische Soldaten nehmen an einer Kampfübung Teil, die keine Übung zu sein scheint, denn am Zielort angekommen, finden sie ein Massaker vor. Die Wunden der Leichen scheinen nicht von Menschenhand gemacht zu sein.
---
Ein Paar plant einen Campingtrip in den schönen Wäldern Kanadas. Bis auf den nervigen Ranger scheint dies eine ruhige Angelegenheit zu werden, wäre da nicht ein verdammt hungriger Bär.
---
Nachdem Lewis erfahren hat, dass seine Jugendliebe wieder frei ist, und sein Bruder aus dem Gefängnis entlassen wird, beschließt er beide auf eine Reise in die alte Heimat mitzunehmen. Die Fahrt ist langweilig und die Brüder erlauben sich einen Spaß damit, über Funk einen Trucker hinters Licht zu führen. Diesen Spaß werden sie bitter bereuen.
---
Die kleine Stadt Barrow wird von Vampiren terrorisiert, eine kleine Gruppe, die sich ihnen entgegenstellt, muss bald mit Opfern in den eigenen Reihen rechnen.
---
Die begabte Balletttänzerin Susie beginnt ihr neues Leben an einer renommierten Tanzakademie. Nichts ahnend gerät sie dort in die Fänge eines alten Hexenkults.
---
Jack ist ein Serienmörder und hält all seine Morde für Teile eines großen Meisterwerkes. Die Polizei kommt ihm nahe, er jedoch scheint ihnen immer einen Schritt voraus zu sein.
---
Neuengland ist von Zombies überrannt worden. Die Baseballspieler Ben und Mickey, so ungleich sie auch sind, versuchen gegen diese Übermacht anzukommen.
---
Radiomoderator Grant Mazzy erwartet einen ganz normalen Arbeitstag. Das ändert sich, als in der kleinen Stadt Pontypool ein Virus ausbricht, welches Menschen in Zombies verwandelt. Mazzy verschanzt sich in seinem Senderbüro und versucht die Menschen zu warnen.
---
Sally und ihre Familie sind dabei ein altes Haus zu renovieren, um es später verkaufen zu können. Nichts ahnend, welche dunkle Geschichte in den Mauern verborgen liegt.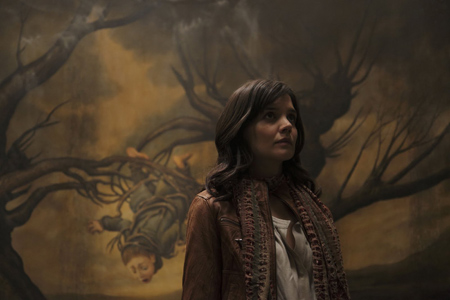 ---
Der Absturz eines Flugzeugs mit biologischem Kampfstoff verseucht die Wasserressourcen der Stadt Ogden Mash. Die Menschen verändern sich, begehen Morde und scheinen keinerlei menschliches Verhalten mehr zu besitzen.
---
SINISTER
Krimiautor Ellison Oswalt zieht mit seiner Familie in ein Haus, in dem vor Jahren ein brutaler Mord passierte. Als Ellison auf dem Dachboden eine Entdeckung macht, enthüllt sich der ganze schrecken und ein entkommen scheint unmöglich.
---
Als die Mutter von Jack und seinen Geschwistern stirbt, versuchen sie das geheim zu halten, da sie sonst auseinandergerissen würden. Als wäre dies nicht schon schwierig genug, befürchten die Geschwister von einem Dämon heimgesucht zu werden.
---
Beth und Vera haben eine traumatische Kindheit hinter sich. Beth hat dieses Trauma in ihren Horror-Romanen verarbeitet. Vera hingegen ist immer noch darin gefangen.
---
Die Gerichtsmediziner Austin und Tommy werden mit der Autopsie einer jungen Frau beauftragt. Umso weiter die Untersuchung der Toten voranschreitet, desto mehr Fragen tun sich auf. Ebenso die Frage, ob diese Nacht jemand überleben wird.
---
Tim und Kaylie haben auf furchtbare Weise ihre Eltern verloren. Nachdem Tim des Mordes bezichtigt und verhaftet wird, versucht seine Schwester dessen Unschuld zu beweisen.
---
Nachdem die Geschwister Barbra und Johnny das Grab ihres Vaters besuchen, werden sie von einem blassen, unheimlich aussehenden Mann angegriffen. Doch dies war nur der Beginn eines Katz und Maus Spielchens, im Kampf gegen die Untoten.
---
Michael Myers verdirbt jedes Jahr erneut das Halloweenfest.  Im fünften Teil kommt es am Halloweenabend zum Showdown zwischen Dr. Loomis und Michael Myers.
---
Norman Bates, ein schüchternes Muttersöhnchen, findet Gefallen an einer jungen Frau. Anstatt sich darüber zu freuen, verfolgt seine Mutter andere Pläne.
---
James und Kristen werden von drei maskierten Fremden überfallen. Als sie in das Haus eindringen und die beiden terrorisieren, wird dem Paar klar, dass sie um ihr Leben kämpfen müssen.
---
SHAUN OF THE DEAD
Shaun bekommt von dem Leben außerhalb seines Alltags kaum etwas mit. Auch als vor seiner Haustür eine Zombieapokalypse ausbricht, nimmt er davon kaum Notiz. Erst der Heißhunger auf ein gutes altes Cornetto-Eis treibt ihn auf die Straße.
---
FREITAG DER 13. – Teil 2 – 8
Camp Crystal, ist der Rückzugsort des Serienmörders Jason Vorhees, der seit Jahren mit einer Eishockeymaske und Machete bewaffnet, sein Unwesen Treibt.
---
DARIO ARGENTOS OPERA
Betty übernimmt die Hauptrolle in einer Aufführung von Macbeth. Doch die Show wird überschattet von einer Mordserie. Jeder der Betty nahe steht, wird sterben.
---
CUJO
Der friedliebende Bernhardiner Cujo wird mit dem Tollwutvirus angesteckt und mutiert zu einer blutrünstigen Bestie, vor der keiner sicher ist.
---
AUGEN OHNE GESICHT (1960)
Das Gesicht der Tochter von Chirurg Dr. Génessier ist nach einem Unfall schwer entstellt. Seine Idee ist, ihre Schönheit wieder herzustellen, dafür geht er einen grausamen Weg. Nachdem einige hübsche junge Frauen entführt und ermordet wurden, nimmt Inspektor Parot die Ermittlungen auf und kommt dem Mörder bald auf die Schliche.
---
DER MIETER (1976)
Ein potenzieller Mieter polnischer Abstammung bewirbt sich um eine schäbige Altbauwohnung in Paris. Die Vormieterin sprang Tage zuvor aus dem Fenster in den Tod. Trelkovsky (Roman Polański) bekommt die Wohnung und genießt zudem noch die Sympathien des alten Vermieters. Anders sehen dies die neuen Nachbarn, die so gar nicht begeistert sind, über den neuen Mitbewohner.
---
THE BAY – NACH ANGST KOMMT PANIK
Französische Forscher finden in dem Wasser, eines kleinen Küstenortes eine hohe Konzentration von verschiedenen Giften. Um Panik unter den Anwohnern und Gästen zu vermeiden, verschweigt der Bürgermeister diese unliebsame Meldung, da die Feierlichkeiten für den 4. Juli in Kürze anstehen. Am Tag der Feier nimmt das Unheil seinen Lauf, die Massen an totem Fisch, die angespült werden, sind erst der Anfang.
---
ANAMORPH – DIE KUNST ZU TÖTEN
Detektive Aubray's (Willem Dafoe) brisantester Fall war jener vor fünf Jahren, als er einen Serienmörder, der seine Tatorte kunstvoll gestaltete, dingfest machen konnte. Nun wird er mit einigen Verbrechen konfrontiert, die mit den damaligen übereinstimmen. Aubray kommen Zweifel, ob er damals den richtigen Täter erwischt hat, oder ob er es nun mit einem Trittbrettfahrer zu tun hat.
---
ANTIKÖRPER
Gabriel Engel, ein sadistischer Serienmörder, wurde gefasst. Auf sein Konto gehen die Morde an dreizehn Jungen, die er auf bestialische Weise tötete und mit deren Blut imposante religiöse Gemälde malte. Polizist Michael Martens muss an anderer Stelle an dem noch immer ungeklärten Mord, an einem kleinen Mädchen namens arbeiten. Ihr Mörder könnte ebenfalls Engel sein. Martens beschließt, nach Berlin zu fahren, um Engel zu verhören.
---
Hanna und ihr Mann Benjamin haben ihr erstes Kind verloren. Heimlich studiert Hanna die Thora, da diese nur von den Männern in ihrem Dorf gelesen werden darf, und betet jeden Tag. Als die trauernde Frau genügend Wissen über die alten Künste erlernt hat, erweckt sie einen Jungen, aus Lehm. Anfangs noch schüchtern, entwickeln der Junge und Hannah eine innige Beziehung, die bald als große Gefahr angesehen wird.
Facebook Comments