We love to entertain you bei ZDFneo, und wir lieben es! Der Sender zeigt ab Mitte August an vier aufeinanderfolgenden Samstagen jeweils drei Horrorfilme in den Abendstunden und die Auswahl kann sich sehen lassen.
Darunter gibt es auch zwei Deutschlandpremieren, zum einen WHAT WE BECOME (2015) in dem in einer kleinen dänischen Vorstadt die Welt noch in Ordnung ist, bis ein unbekanntes Virus ausbricht. Zum anderen HOWL ENDSTATION VOLLMOND (2015) in dem der Schaffner Joe plötzlich ganz anderen Aufgaben gewachsen sein muss. Der Zug kommt in dieser stürmischen Nacht plötzlich zum stehen und pelzige Kreaturen greifen an. Wir haben hier ein Interview mit dem Regisseur. (Interview auf deutsch)
Auch Klassiker sind im Programm, wie die Horror-Komödie SHAUN OF THE DEAD (2004). Für Shaun läuft es gerade nicht gut… Freundin weg, der Job langweilig und sein Freund und Mitbewohner Ed ein Taugenichts, bis sich sein Leben schlagartig ändert als die ganze Stadt voller Zombies ist.
Auch eine Free-TV-Premiere haben sie im Programm. Der Taxifahrer Bob führt in CHAINED (2012) ein krankes Doppelleben. Vor Jahren tötet er die Mutter von dem kleinen Tim, ihn nimmt er mit und benutzt ihn seit dem angekettet als Sklave.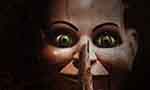 Liebhaber des Grusels der alten Schule kommen auf ihre Kosten. In DEAD SILENCE – EIN WORT UND DU BIST TOT (2007) begleiten wir Jamie in seine Heimatstadt Ravens Fair, in einer wundervollen Kulisse mit Bauchredner-Puppen.
Natürlich haben wir auch den genauen Fahrplan für euch!
Samstag, 19.08.2017

WHAT WE BECOME (2015) – Deutschlandpremiere
22.10h
HOWL ENDSTATION VOLLMOND (2004) – Deutschlandpremiere
23.25h
THE DESCENT – ABGRUND DES GRAUENS (2005)
00.50h
.

Samstag, 26.08.2017

SHAUN OF THE DEAD (2014)

Tipp!

22.00h
SAW 1 (2004)
23.35h
CHAINED (2012)

Tipp!

01.20h
.

Samstag, 02.09.2017

ROTER DRACHE (2001)
22.00h
SCREAM 2 (1997)
23.55h
SCREAM 3 ( 2000)
01.55h
.

Samstag, 09.09.2017

THE RAVEN (2011)
22.00h
RE-ANIMATOR (1985)
23.40h
DEAD SILENCE – EIN WORT UND DU BIST TOT (2007)

Tipp!

01.00h
.                                                                                                                   .
.                    .
.           .
Facebook Comments