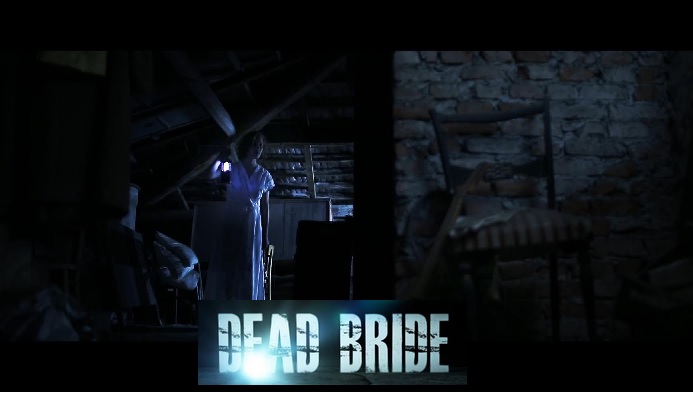 DEAD BRIDE wird entweder der Kitsch des Jahres, oder weiß durch düstere Atmosphäre und gruseligen Elementen zu überzeugen !!!
Der Film scheint klassische Elemente zu bieten und den Zuschauer bewusst zu fesseln. Er bietet Futter für die Urängste und lässt die Spannung wachsen.
Story : Nach dem Tod ihres Vaters kehrt Alyson mit ihrer jungen Familie in ihr altes Zuhause, wo sie ihre Kindheit verbracht hat, zurück.
Was ihr zu diesem Zeitpunkt jedoch nicht bewusst ist, dass ein Fluch auf ihrer Familie lastet, welcher von ihrem Großvater damals ausgelöst wurde…
Nach und nach ereignen sich seltsame Vorfälle und Alyson muss feststellen, dass sie und ihre Familie in Gefahr sind.
Nachdem ihre kleine Tochter verschwindet, bleibt Alyson nichts anderes übrig, als sich auf die schreckliche Reise in die Unterwelt zu begeben. Kann sie den Fluch brechen und ihre Tochter wieder finden?
Francesco Picone (ANGER OF THE DEAD) nimmt uns mit auf die Reise des Übernatürlichen, wann ist jedoch noch nicht klar. Sobald ein Release bekannt ist, werden wir Euch natürlich darüber informieren. Bis dahin geben wir uns mit dem doch recht gruseligen Trailer zufrieden!
https://www.youtube.com/watch?v=Sm7MUqOQVqg
Facebook Comments