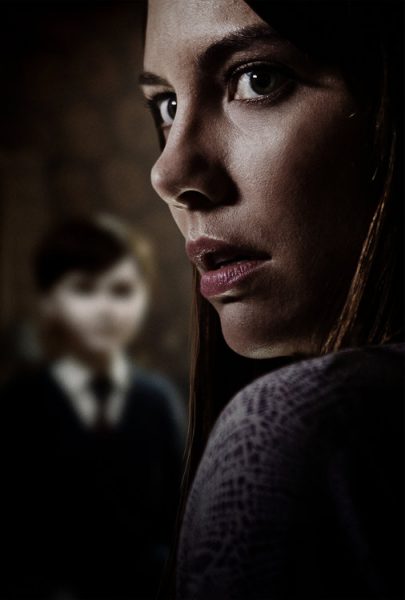 Vor einiger Zeit haben wir euch schon mal einen Film mit dem Titel THE BOY vorgestellt, doch dabei handelt es sich nicht um denselben Streifen und auch vom Inhalt her unterscheiden sich die beiden Filme. Die Regie hat bei diesem THE BOY (Arbeitstitel: The Inhabitant) der Regisseur William Brent Bell übernommen, der zuvor unter anderem für DEVIL INSIDE und WER-DAS BIEST IN DIR verantwortlich war. Vor der Kamera stehen Lauren Cohan (THE WALKING DEAD), Rupert Evans (HELLBOY), Jim Norton (STRAW DOGS), Diana Hardcastle und James Russell.
Die junge Amerikanerin Greta nimmt einen Job als Kindermädchen in einer englischen Kleinstadt an. Doch als sie an ihrem neuen Arbeitsplatz erscheint, stellt sich heraus, dass dort gar kein Junge wohnt. Das Ehepaar, das Greta engagiert hat, behandelt eine lebensgroße Puppe wie ein lebendiges Kind, ihr eigener Sohn ist vor mehr als zwanzig Jahren ums Leben gekommen. Auf den ersten Blick scheint dies ein leichter Job zu werden. Als im Haus merkwürdige Dinge geschehen, ist sich Greta nicht mehr sicher, ob die Puppe wirklich nur ein lebloses Spielzeug ist.
THE BOY startet im Januar 2016 in den USA und wird dann sicher seinen Weg zu uns finden.
Facebook Comments