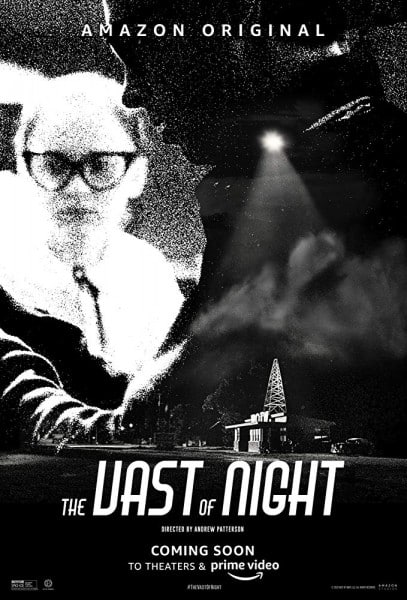 Das Trio Andrew Patterson (Regie), James Montaque und Craig W. Sanger (Drehbuch) lieferten ihren Debütfilm THE VAST OF NIGHT schon letztes Jahr auf verschiedenen Film Festivals ab und gewannen dort unter anderem den Preis für den besten Film sowie das beste erste Drehbuch.
Mit minimalem Budget wurde eine kleine Zeitreise in das Jahr 1950 auf die Beine gestellt. Wir befinden uns in Mexiko. Die junge Telefonistin Fay Crocker (Sierra McCormick- SUPERNATURAL) und der Radio-DJ Everett (Jake Horowitz) entdecken in einer Nacht eine seltsame Frequenz.
Neugierig versuchen die Jugendlichen dem Signal zu folgen und es zu verstärken. Mit der wenigen Technik die ihnen zur Verfügung steht, schaffen sie es die Frequenz zu orten. Es kommt aus dem Weltall. Schnell wird klar, dass das ihre kleine Heimatstadt, sie selbst und nicht zuletzt die gesamte Erde von Grund auf verändern wird.
Wann genau Amazon Prime bei uns mit THE VAST OF NIGHT an den Start geht, ist noch nicht bekannt. Bis dahin haben wir hier den Trailer für euch.
Facebook Comments