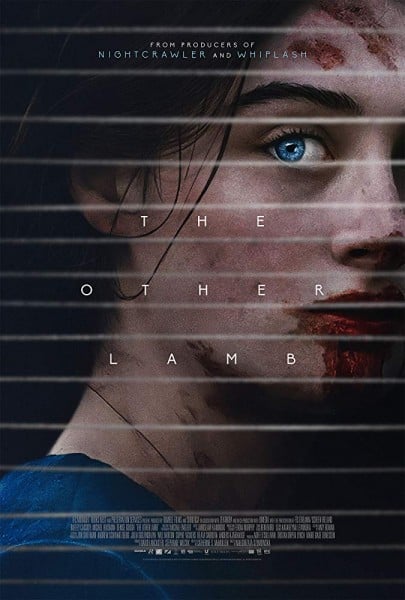 Während sich die Leute noch teilweise gegenseitig die Zähne ausschlagen, um ein MIDSOMMAR – Mediabook zu ergattern, freuen sich andere auf Filme, die einen ähnlichen Weg einschlagen.
Für Nachschub sorgt Regisseurin Malgorzata Szumowska mit ihrer filmischen Ausführung einer gefährlichen Sekte in THE OTHER LAMB.
Selah (Raffey Cassidy-KILLING OF A SACRED DEER) wurde in einen Kult hineingeboren. Ihr ganzes Leben lang war diese Gemeinschaft alles, was sie kannte. Gemeinsam mit anderen Mädchen ihres Alters lebt sie scheinbar zeitlos, abgeschnitten von der modernen Gesellschaft in einer abgelegenen Waldgemeinde. Geschützt von einem Mann namens Shepherd (Michiel Huisman-GAME OF THRONES), der seinerseits ein kontrollierender, messiasähnlicher Mensch mit einer erschreckend dunklen Seite ist.
Als eine Reihe albtraumhafter Visionen eintreten, und verstörende Geheimnisse gelüftet werden, beginnt Selah alles über ihre Existenz infrage zu stellen. Ihrem Oberhaupt gefällt diese Entwicklung nicht, seine wahre Natur kann er nun nicht mehr verstecken.
THE OTHER LAMB wird am 3. April 2020 in begrenzten US-Kinos und auf verschiedenen VOD-Plattformen laufen. Welche das genau sein werden, ist noch nicht bekannt.
Hier ist schon mal der Trailer für euch.
Facebook Comments