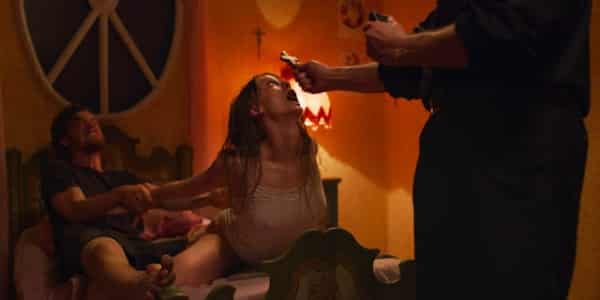 Philip, ein einsamer Korrektor, wird seit zwei Jahren von einer bösen, unheimlichen Kraft heimgesucht und gefoltert. Nicht fähig, seine Wohnung zu verlassen, folgt ein Schrecken dem Nächsten.
Regie führte hier der Italiener Allesio Liguori (SHORTCUT, THE HOUR OF DARKNESS). In den Hauptrollen sind Miriam Galanti (METAMORPHOSI, SCARLETT), Jamie Paul (THE DARKEST DAWN, THE DEATH OF DON QUIXOTE) und David Bailie (GLADIATOR, FLUCH DER KARIBIK) zu sehen.
Der Film feierte am 31. Oktober 2019 in Italien Premiere. Wann und in welcher Form der Film bei uns zu sehen sein wird, ist noch nicht bekannt.
Facebook Comments