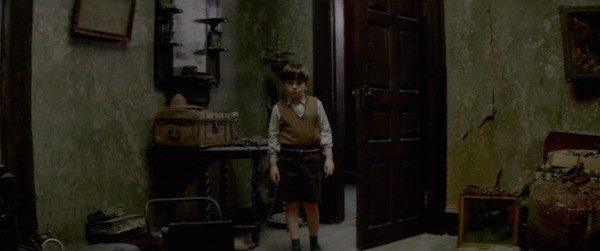 Am 1. Januar läuft in England die Fortsetzung von James Watkins WOMAN IN BLACK an. THE WOMAN IN BLACK-ANGEL OF DEATH spielt 40 Jahre nach dem ersten Film.
40 Jahre sind seit  der ersten Heimsuchung im Eel Marsh House vergangen. Doch die dunkle Gestalt in seinem Inneren ruht noch immer nicht. Eine Gruppe von Kindern wird im 2. Weltkrieg aus London evakuiert und gerät ausgerechnet in die Fänge dieser unheimlichen Macht.
Zum Team von Regisseur Tom Harper (MISFITS) gehören Jeremy Irvine (GEFÄHRTEN), Helen McCrory (BOND:SKYFALL), Adrian Rawlins (HARRY POTTER), Ned Dennehy (SHERLOCK HOLMES) und Leanne Best (RIPPER STREET).
Facebook Comments