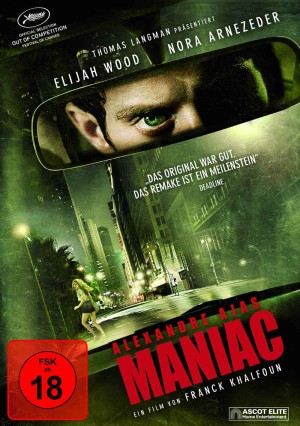 Frank Zito ist ein Mörder. Der junge Mann restauriert beruflich Schaufensterpuppen, doch in seiner Freizeit skalpiert er Frauen und "erweckt" mit den Haaren seine Puppen zum Leben.
Aber Zito ist auch einsam und als sich die hübsche Künstlerin Anna in sein Geschäft verirrt und sich zwischen den beiden eine Freundschaft entwickelt, stellt sie damit Franks bisheriges Leben auf den Kopf.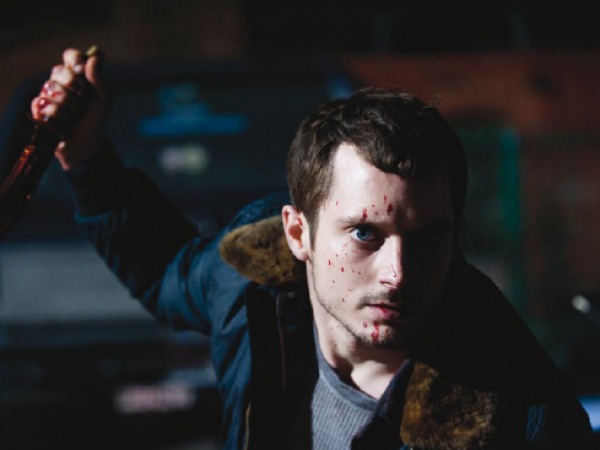 Auf den ersten Blick hat man für MANIAC die richtigen Voraussetzungen geschaffen.
Wunderkind Alexandre Aja, der in den letzten Jahren alles remaked hat, was sich neu verfilmen ließ (MIRRORS, PIRANHA, THE HILLS HAVE EYES), ist an Bord, wenn auch leider nicht als Regisseur, sondern "nur" als Co-Autor und Produzent, weswegen der ursprüngliche Titel FRANCK KHALFOUNS MANIAC treffender gewesen wäre. Khalfoun ist aber nun mal trotz einer lange andauernden Zusammenarbeit mit Aja und der Regiearbeit am sehenswerten P2 recht unbekannt, so dass hier die Marketingstrategen bemüht wurden.
Das Budget für MANIAC liegt um die 6 Mio $, was ordentlich ist, aber nicht so viel, dass man den Weichspüler einsetzen müsste.
Hauptdarsteller ist Elijah Wood, der trotz seiner überschaubaren 31 Lebensjahre in unzähligen Filmen mitgewirkt hat und natürlich vor allem für HERR DER RINGE bekannt ist.
Aber Frodo Beutlin als psychopathischer Killer? Geht das?
Dann auch noch im Remake eines Films, der frühestens im Jahr 2035 vom Index kommt und einen Kultstatus genießt?!
Ja, natürlich geht das, denn Wood ist nun mal ein guter Schauspieler (der übrigens auch schon in SIN CITY einen äußerst sinisteren Charakter verkörpert hat) und allen fantasielosen Zweiflern zum Trotz, die den Film schon früh abschreiben wollten, macht er seine Sache gut. Natürlich darf man keinen permanent grimmigen Hünen der Marke Kane Hodder erwarten, was Woods Rolle ausmacht ist vielmehr das Wechselspiel aus (äußerlicher und innerer) Zerbrechlichkeit und dem höchst brutalen Zerbrechen anderer. Wir sind hier also deutlich näher an Norman Bates als an Jason Vorhees.
Vergleicht man den aktuellen Film mit dem Original, stellt man fest, dass dies kein 1:1-Remake ist, sondern sich einige Freiheiten nimmt, was eben schon in der Besetzung des Franks liegt. Auch Joe Spinell zeigte Schwächen, wirkte aber körperlich deutlich robuster als Elijah Wood.
Musste Frank 1980 noch zu Prostituierten gehen, lernt er 2012 sein erstes Opfer per Kontaktbörse im Internet kennen. Die Geschichte um die Schaufensterpuppen, steht weiter im Vordergrund, ist dadurch aber auch plakativer geraten. Schön wäre auch gewesen, den simplen kausalen Zusammenhang zwischen Franks perversen Neigungen und dem sexuell ausschweifenden Leben seiner Mutter etwas besser verpackt zu sehen.
Auch hier zeigen sich übrigens vermehrt Parallelen zu PSYCHO, den es aber natürlich schon vor dem MANIAC-Original gab und auch auf DAS SCHWEIGEN DER LÄMMER wird durch ein bestimmtes Lied angespielt. Dass sich der Film selbst in die Nähe solcher Werke begibt macht aber durchaus Sinn; jedenfalls mehr Sinn als ihn als Slasher zu sehen.
Wie angesprochen ist der Original-Film seit langem beschlagnahmt, aber auch Khalfouns Verfilmung hält in Bezug auf die gezeigte Gewalt viele stark umgesetzte Effekte voller blutiger Details parat.
Als besonderes Stilmittel erleben wir fast den gesamten Film aus der subjektiven Sicht, schauen quasi durch Franks Augen, schlimmer noch, befinden uns in seinem Gehirn und teilen auch seine Fantasien und Visionen. Alleine diese seltene Perspektive (die Elijah Wood bis auf 2-3 Szenen nur im Spiegel zeigt), macht den Film zu etwas besonderem, schenkt uns ein Verständnis für Franks Taten, macht uns aber auch zu Mittätern seiner grausigen Taten.
Übrigens: mit wackliger Found Footage-Ego-Sicht hat das nichts zu tun.
Fazit: ALEXANDRE AJAS MANIAC hat vielleicht nicht ganz den schmuddeligen Look des Originals, macht seine Sache aber dennoch sehr gut.
Facebook Comments