Adrian Brody gewann zwar für das Drama DER PIANIST einen Oscar, der Schauspieler taucht seitdem aber häufig in Horrorfilmen oder verwandten Genres auf.
PREDATORS, WRECKED, THE EXPERIMENT, THE VILLAGE, KING KONG oder GIALLO gehören zu seinen Arbeitsnachweisen…da überrascht es kaum, dass er auch in BACKTRACK mitspielt, der eine Mischung aus Mystery, Horrorfilm und Thriller ist.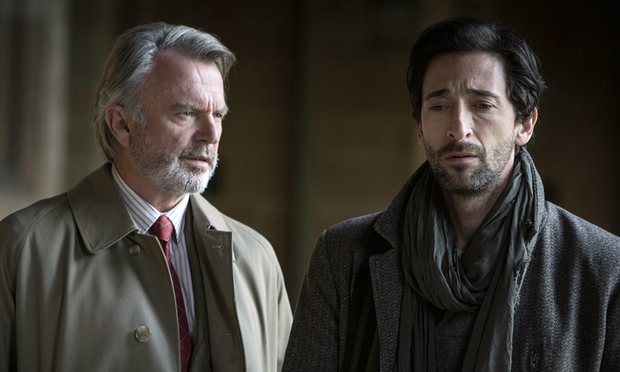 Psychologe Peter hat vor einiger Zeit seine Tochter verloren. Er versucht sich in die Arbeit zu stürzen, könnte aber selbst eine Therapie brauchen.
Eines Tages taucht ein seltsames Mädchen in seiner Praxis auf und verschwindet ebenso schnell wieder, hinterlässt aber einen rätselhaften Zettel, der Peter an den Ort seiner Kindheit führt. Liegt darin das Geheimnis des Todes seiner Tochter und einer lange zurückliegenden Tragödie die sich an den Bahngleisen der Kleinstadt abspielte?


Zunächst mal: BACKTRACK ist ein professioneller Film. Technisch gesprochen wird hier kaum jemand  Anlass zum Meckern finden.
In einer (leider zu kleinen) Nebenrolle zeigt man mit Sam Neill einen weiteren Genreveteranen, den man aus EVENT HORIZON, JURASSIC PARK oder DIE MÄCHTE DES WAHNSINNS kennt, was natürlich ebenfalls für BACKTRACK spricht.
In vielen inhaltlichen Punkten kann man aber dieser oder jener Meinung sein: so beginnt das Werk mit einer gewissen Nähe zu THE SIXTH SENSE, was nicht nur daran liegt, dass auch hier ein Psychologe und ein eigenartiges Kind im Mittelpunkt stehen und jemand tote Menschen sieht, sondern auch auf die kühle Stimmung zurückzuführen ist.
Dabei bleibt es aber nicht und als Peter aufs Land reist, beginnt der Film zunehmend einen Blick in die Vergangenheit zu werfen und streut Fragmente eines Kriminalthrillers ein.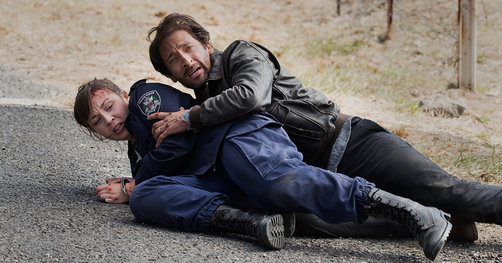 Vielseitigkeit gehört also zu den Attributen, die man BACKTRACK zusprechen muss, gleichzeitig krankt er genau daran, dass er sich schwer tut alle Komponenten so unter einen Hut zu bringen, dass sie wie aus einem Guss wirken.
Als Zuschauer wird man daher immer wieder von links nach rechts gestoßen, ohne dass das die Absicht der Geschichte sein kann. Hier ein Jumpscare, da gelungene Atmosphäre, dann wieder das Gefühl in einem TATORT gelandet zu sein…leider oft nacheinander, statt miteinander.
Achtung Spoiler:
Zum Ende hin stellt sich BACKTRACK mit einem überzogenen Finale dann noch unnötig selbst ein Bein. Da bleibt ein Auto ausgerechnet auf den Bahngleisen stehen, natürlich naht in dieser Sekunde ein Zug und selbstverständlich greifen die Seelen der getöteten Menschen genau da ein.
Spoilerende.
Das macht BACKTRACK trotz allem nicht unsehbar. Der Film ist unterhaltsam und wie angesprochen kann man manchen Kritikpunkt auch in ein positives Argument umwandeln.
Das wird aber kaum etwas daran ändern, dass man BACKTRACK relativ schnell wieder aus den Augen verliert.
Facebook Comments