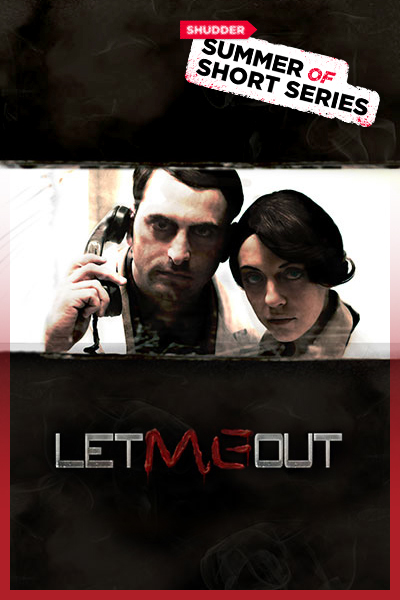 Bei LET ME OUT – THE RUSSIAN SLEEP EXPERIMENT handelt es sich um eine Webserie von Riccardo Greco und David Abate. Die sieben höchstens 11 minütigen Folgen gab es zunächst kostenlos bei youtube zu sehen, sind jetzt aber auch den Streamingdienst Shudder umgezogen. Dort sind sie in der Reihe Summer of Short-Series erschienen.
Die Handlung basiert auf einer sogenannten Urban Legend, eben dem RUSSIAN SLEEP EXPERIMENT. Nachzulesen ist diese Legende unter anderem bei Creepy Pasta.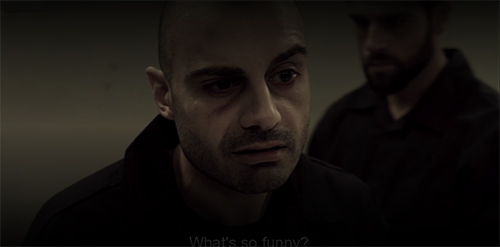 Inhalt von LET ME OUT – THE RUSSIAN SLEEP EXPERIMENT
Im Jahr 1978 startet eine Gruppe russischer Wissenschaftler ein Experiment an politischen Gefangenen. Die Versuchskaninchen werden in einen Raum gesperrt, in den ein Gas geleitet wird, dass vom Schlaf abhalten soll. Die Wissenschaftler protokollieren jedes Vorkommnis.
Nach einigen Tagen beginnen die Versuchspersonen sich seltsam zu verhalten und blockieren die Sichtfenster. Da das Experiment außer Kontrolle zu geraten droht, schaltet sich ein Kommandant der Armee ein und versucht die Lage wieder zu stabilisieren.
Schlussbetrachtung von LET ME OUT – THE RUSSIAN SLEEP EXPERIMENT
Die kleine Webserie kann leider nicht wirklich überzeugen. Die Urban Legend als Grundlage zu nehmen ist eine gute Idee gewesen. Der Stoff an sich ist sehr interessant und hätte gut verfilmt werden können. Leider schafft es die Serie nicht die Handlung angemessen zu vermitteln. Immer wieder fragt man sich, was genau da eigentlich passiert. Und auch am Ende der Serie ist der Zusammenhang von Gas und dem Benehmen der Versuchspersonen nicht wirklich geklärt. Es bleiben Fragen offen. Die Geschehnisse werden nicht gut genug erklärt, so dass man am Ende etwas ratlos dasitzt.
Die Serie wurde vollkommen selbstständig finanziert. Daher sind die Erinnerungen an eher minderwertige B-Movie-Produktionen durchaus zu entschuldigen. Technisch gesehen gibt es auch nicht viel zu bemängeln. Das Team versteht sein Handwerk. Leider ist die technische Seite nicht alles. Die Schwächen in der Handlung können so nicht wieder wettgemacht werden. Die schauspielerischen Leistungen können meist leider auch nicht überzeugen, so dass alles sehr gestellt und steril wirkt. Man baut auch keinerlei Beziehung oder auch nur Sympathie zur einem der Charaktere auf.
Die Tatsache, dass LET ME OUT – THE RUSSIAN SLEEP EXPERIMENT russische Wissenschaftler zeigt, die italienisch reden und mit teilweise schlechtem Englisch untertitelt werden, hilft dem Ganzen auch nicht.
Was auch eher negativ auffällt, ist die Tatsache, dass Vorspann, Rückblende, Vorschau und Abspann zum Teil etwa die Hälfte der Laufzeit einnehmen. Einige Folgen sind mit sechs Minuten sehr kurz gehalten und haben dann auch nur ungefähr vier Minuten Handlung. Womöglich wäre es klüger gewesen zumindest Rückblende und Vorschau auf die nächste Folge wegzulassen. Bei so kurzen Folgen sind sie ohnehin nicht notwendig.
LET ME OUT -THE RUSSIAN SLEEP EXPERIMENT hat eine gute Grundlage leider nur sehr mangelhaft umgesetzt. Die Zeit für die Mini-Serie kann man auch getrost für andere Dinge nutzen.
Facebook Comments