Filme die auf wahren Begebenheiten beruhen tauchen im Horrorgenre immer wieder auf. Manchmal basieren die Filme tatsächlich auf echten Geschehnissen, manchmal wird das einfach nur behauptet, um den Film erschreckender und interessanter wirken zu lassen. THE PHOENIX TAPES '97 gehört der ersten Gruppe an.
Im März 1997 gab es mysteriöse Lichterscheinungen in Arizona und Nevada, deren Herkunft bis heute nicht geklärt ist. Zur Zeit dieses Vorfalles sind vier junge Männer verschwunden, so weit klingt das nach vielversprechendem Material für einen Film.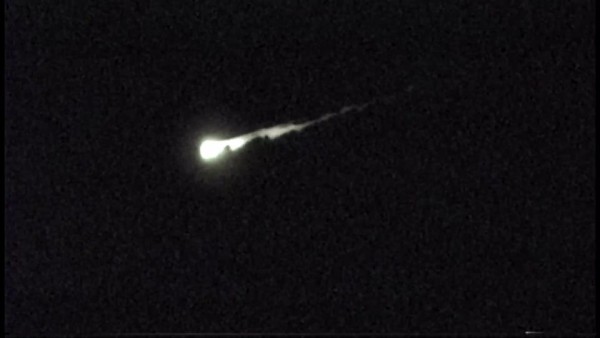 Inhalt von THE PHOENIX TAPES '97
Vier Freunde fahren mit einem Campingwagen in die Wüste in Arizona, weil sie in einem Gehölz dort angeln wollen. Um ihren Ausflug festzuhalten ist einer der jungen Männer konstant am filmen. Nachdem sie sich zuerst verfahren und auf mysteriöse Weise trotzdem an der richtigen Stelle landen, beobachten zwei von ihnen wie meteorähnliche Erscheinungen hinter einem Hügel verschwinden. Am nächsten Tag bemerken sie, dass sie nicht mehr allein sind.
Resümee zu THE PHOENIX TAPES '97
Der Film ist wie eine Dokumentation aufgebaut, in der zunächst erklärt wird, wo die Videobänder vom Vorfall herkommen und sie dann mehr oder minder unkommentiert gezeigt werden. Es wurden auch Anrufe und Funkgespräche mit eingearbeitet, die zu dem Zeitpunkt der Lichter am Himmel aufgenommen wurden – hierbei ist nicht klar, ob es sich um echte Aufnahmen handelt, oder diese für THE PHOENIX TAPES '97 aufgezeichnet wurden. Um die angebliche Echtheit zu unterstützen gibt es weder Vor- noch Abspann und als Regisseur zeigt Prime Video die Phoenix Tapes Foundation an. Generell ist sehr wenig über den Film selbst herauszufinden, es gibt noch nicht einmal einem Eintrag bei IMDb.
Die Handlung plätschert sehr lange vor sich hin. Die vier jungen Männer, die alle ein wenig charakterlos rüberkommen und mehr oder minder zu einem Einheitsbrei an Dudes verschwimmen, fahren mit dem Wohnmobil, wandern und albern herum. Auch nachdem das erste Mal mysteriöse Lichter am Himmel zu sehen sind, dauert es noch eine ganze Weile, bis es dann wirklich spannend wird. Dafür bleibt es dann spannend. Ähnlich wie bei BLAIR WITCH PROJECT wird viel gerannt und geschrien. Der Sound ist teilweise ohrenbetäubend, passt aber zu dem was passiert.
THE PHOENIX TAPES '97 ist ein schwierig einzuordnender Film. Zum einen ist er streckenweise langweilig, zum anderen sind vor allem die letzten Minuten außerordentlich spannend. Es ist anzunehmen, dass es sich um eine Low-Budget-Produktion handelt und dafür sind die Effekte solide und überzeugend. Die Bildqualität entspricht dem was man sich bei einer Videokamera von 1997 erwartet. Teilweise gibt es sehr, sehr viele Artefakte im Bild – vor allem im Nachtmodus. Damit muss man leben können, sofern man sich diese Mockumentary anschaut.
THE PHOENIX TAPES '97 ist ein Alienfilm in dem recht wenig Aliens zu sehen sind, was möglicherweise auch am Budget liegt. Wenn man mal eins sieht, ist klar, dass es sich um einen Menschen im Kostüm handelt. Allerdings kann der Film über Sound und Bild zumindest zeitweise ein Gefühl der Beklemmung entstehen lassen. Leider sind die 67 Minuten Spielzeit über einen großen Zeitraum unbedeutend und nichtssagend. Es soll zwar ein Video über einen Campingtrip sein, solche Werke sind meistens für alle Unbeteiligten langweilig, aber die Zuschauer*innen etwa 47 Minuten von 67 Minuten zu langweilen ist kein Rezept für einen guten Film.
Wer also gerade 67 Minuten nichts vor hat und Filme mit Entführungen durch Aliens ganz gut findet, könnte sich THE PHOENIX TAPES 97 anschauen. Aber man verpasst auch nichts, wenn man stattdessen Katzenvideo auf YouTube anschaut.
Facebook Comments