Spätestens seitdem PARASITE bei den Oscars gewonnen hat, sollte auch die letzte Person gemerkt haben, dass Südkorea neben K-Pop und K-Cosmetic auch im Bereich der Filmkunst einiges zu bieten hat. Mit TRAIN TO BUSAN, OLDBOY oder I SAW THE DEVIL zählt das Land im Horrorgenre ohnehin schon länger zu den Ländern, die man im Blick haben sollte – wie unser Special euch hoffentlich auch gezeigt hat. Immer wieder bringen südkoreanische Regisseure kleine Perlen zustande, die dagegen manchmal sehr lieblos wirkenden US-Produktionen geradezu glänzen. THE WITCH: SUBVERSION von Hoon-jung Park, der das Drehbuch zu I SAW THE DEVIL geschrieben hat, gehört eindeutig zu den Perlen und bietet eine gelungene Mischung aus Horror, Thriller und Action.
Inhalt von THE WITCH: SUBVERSION
Die 19-jährige Ja-yoon lebt bei ihren Adoptiveltern ein relativ überschauliches Leben, wären da nicht die Geldsorgen der Familie. Um bei dem Problem zu helfen macht sie bei einer Talentshow mit, in der Hoffnung den hohen Geldpreis zu gewinnen. Sie ist erfolgreich und schon bald werden dunkle Gestalten aus ihrer Vergangenheit auf sie aufmerksam. Ja-yoon muss sich der Gefahr und ihrer Vergangenheit stellen.
Resümee zu THE WITCH: SUBVERSION
THE WITCH: SUBVERSION ist einer der Filme, die eine längere Anlaufzeit brauchen. Etwa die erste Hälfte werden hauptsächlich Ja-yoon und ihr Umfeld vorgestellt. Manch eine mag das langweilig finden, allerdings sorgt das natürlich dafür, dass man sich gut in die junge Frau und ihre Probleme einfühlen kann. Man begleitet sie auf ihre Reise zur Talentshow und kommt sich stellenweise in einen Film für deutlich jüngeres Publikum hineinversetzt. Sobald aber die ersten mysteriösen Personen auftauchen, die etwas von Ja-yoon wollen, ändert sich die mehr oder weniger unbeschwerte Atmosphäre schlagartig.
Die Handlung von THE WITCH: SUBVERSION ist spannend. Dank der ersten Szene fragt man sich auch bereits während der recht langen Einführung, was es mit dem Mädchen auf sich hat. Und so wird es nicht langweilig, zumal die ein oder andere lustige Situation eingebaut ist. Nachdem klar ist, dass Ja-yoon verfolgt wird, bleibt die Spannung stetig und steigert sich langsam. In den spektakulären Kampfszenen werden immer wieder Spannungshöhepunkte erreicht, nach denen das Publikum kurze Verschnaufpausen bekommt. Eine gute Umsetzung, um den zweistündigen Film nicht zu lang erscheinen zu lassen. Hierzu trägt auch der Plottwist bei, der dem vorher Gesehenem nochmal eine andere Bedeutung zukommen lässt.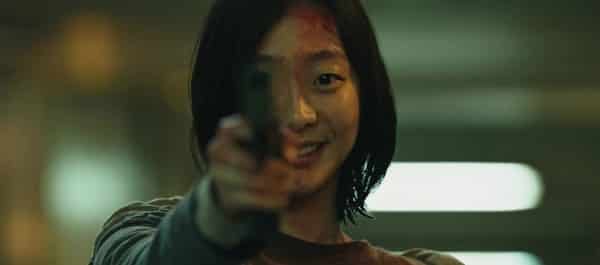 Handwerklich gesehen ist THE WITCH: SUBVERSION sehr gelungen. Es gibt ruhige Kamerafahrten in ländlicher Umgebung und spannungsgeladene Kampfszenen. Beides hat seinen Reiz und ist gut umgesetzt.
Die schauspielerischen Leistungen sind allesamt überzeugend. So kann beispielsweise Da-mi Kim die unschuldig wirkende Ja-yoon sowie die andere Seite des Charakters sehr gut darstellen. Auch die anderen Schauspieler*innen machen ihre Arbeit jeweils gut.
Der Film hat einige Special-Effekte, die allesamt gut und glaubwürdig umgesetzt sind. Hervorzuheben sind hier vor allem die Kampfszenen, die teilweise beinahe an MATRIX erinnern.
Zur überzeugenden Handlung kommt bei THE WITCH: SUBVERSION noch dazu, dass der Film sehr stylisch rüberkommt. Immer wenn der Charakter von Woo-sik Choi, der auch bei PARASITE und TRAIN TO BUSAN mitgespielt hat, kommt das Gefühl auf, dass eine K-Pop-Band auf der Leinwand aufgetaucht ist. Zudem gibt es schöne Kontraste zwischen dem Landleben, dem trubeligen Seoul und der kalten, klinischen Atmosphäre in dem ehemaligen Hauptquartier, wo Ja-yoon ihre ersten Jahre verbracht hat. Dies sind Faktoren, die eindeutig zu der sehr stimmigen Atmosphäre des Films beitragen.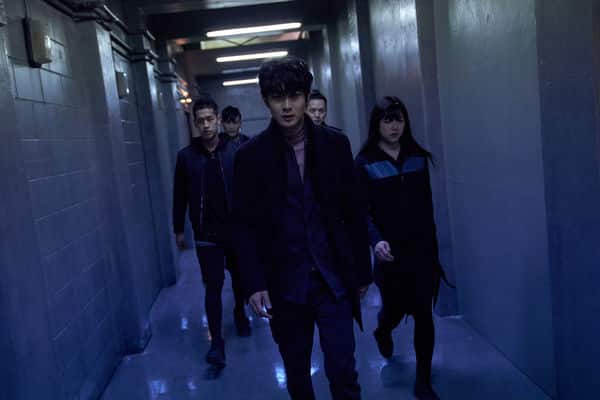 THE WITCH: SUBVERSION ist ein sehr gelungener Film, der zu unterhalten weiß. Anstatt mit traditionellen Konzepten von Hexen oder Schamanismus zu arbeiten, wird mit einer neuen Definition von Hexen gearbeitet, die sehr erfrischend ist. Die Fortsetzung ist schon geplant und sollte vor den Corona-Geschehnissen 2021 erscheinen.
Zu sehen ist THE WITCH: SUBVERSION derzeit bei Prime Video.
Facebook Comments