In unserem heutigen Artikel zu  "Die Macher" möchten wir euch einen der wohl einflussreichsten Filmregisseure und Produzenten aller Zeiten vorstellen, der viele andere, wie zum Beispiel auch Steven Spielberg (DER WEISSE HAI), John Carpenter (HALLOWEEN), Sam Raimi (DRAG ME TO HELL), M. Night Shyamalan (SPLIT), George A. Romero (DIE NACHT DER LEBENDEN TOTEN), Dario Argento (SUSPIRIA) und Quentin Tarantino (KILL BILL), inspirierte.
Dieser Regisseur hat mehr als 50 Spielfilme erschaffen, darunter Werke wie VERTIGO, PSYCHO und DIE VÖGEL, die wir uns später noch genauer ansehen werden. Genau wegen solchen Filmen nannte man ihn auch "Master of Suspense", weil er gekonnt mit psychologischer Spannung und schwarzem Humor arbeitete, was Zuschauer immer wieder bis heute fasziniert.
Die Rede ist von Sir Alfred Joseph Hitchcock, der am 13. August 1899 in Leytonstone geboren wurde.
Als strenger Katholik aufgewachsen studierte er am St. Ignatius College, einer von Jesuiten geführten Schule. Später trat er dann, als Title Card Designer, bei Islington Studios, in die gerade erst aufblühende Filmindustrie ein. Innerhalb weniger Jahre wurde er Regieassistent, Drehbuchautor und Szenen – Bildner. Im Jahr 1925 kam dann bereits mit IRRGARTEN DER LEIDENSCHAFT der erste "Hitchcock" ins Kino.
Er heiratete am 2. Dezember 1926 seine frühere Regieassistentin Alma Reville (1899-1982) mit der er eine gemeinsame Tochter hatte.
Sie zogen nach Hollywood, da David O. Selznick mit ihm einen Vertrag über sieben Jahre abschloss, der ab März 1939 in Kraft trat. Er war nun ein Filmemacher von internationaler Bedeutung.
Doch auch der größte Filmemacher hatte mit seinen ganz eigenen Ängsten zu kämpfen.
Bei ihm handelte es sich um, sagen wir mal, drei etwas speziellere Phobien:
vor Polizisten, Eiern und seinen eigenen Filmen.
Von 1955 bis 1965 war Hitchcock der Gastgeber der Fernsehserie ALFRED HITCHCOCK PRESENTS, welche 1962 in THE ALFRED HITCHCOCK HOUR umbenannt wurde.
Seine drolligen Einführungen brachten ihn allmählich zu dem in Amerika, wenn nicht sogar weltweit, bekanntesten Regisseur.
Er erhielt zwei Sterne auf dem Hollywood Walk of Fame, darunter einer für das Fernsehen und einen zweiten für seine Filme. Desweiteren gewann er zwei Golden Globes, acht Laurel Awards, den ersten BAFTA Academy Fellowship Award und einen AFI Life Achievement Award. Er wurde auch ganze fünfmal für einen Oscar als bester Regisseur nominiert, bekam aber keinen einzigen zugesprochen.
Im Jahr 1979 wurde Hitch schließlich zum Ritter geschlagen, was ihn zu Sir Alfred Hitchcock machte, doch leider starb er im darauffolgenden Jahr, am 29. April, in seinem Haus in Bel Air an Nierenversagen.
Man kann vieles über den legendären Produzenten sagen, aber er war definitiv ein Meister seines Fachs, der bis heute die Filmindustrie maßgeblich beeinflusst hat.
Seine Werke wurden unter anderem für ihre extreme Gewaltdarstellungen berühmt, aber betrachten wir uns zum Ende doch einfach mal selbst noch einige davon:
ERPRESSUNG (1929)
Dieser Thriller gilt als einer der größten englischen Hits aus dem Jahr 1929 und war der erste britische Sound-Spielfilm.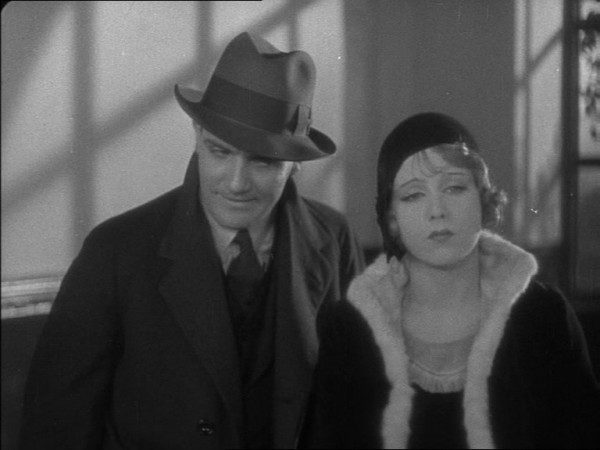 Der Film basiert auf dem gleichnamigen Theaterstück von Charles Bennett aus dem Jahr 1928 und erzählt die Geschichte von Alice White, einer jungen Frau, die einen Mann in Notwehr tötet, der versuchte sie zu vergewaltigen, und schließlich zwischen den ermittelnden Polizisten, Frank Webber, der zufällig ihr Verlobter ist, und einen Erpresser gerät.
Hier findet ihr den Trailer.
DIE 39 STUFEN(1935)
DIE 39 STUFEN machte Hitchcock zu einem Star in den USA. Es war sein 18. Werk und ein Paradebeispiel für ein Genre, das er virtuell erfunden hatte: den romantischen Thriller.
Der Drehbuchautor Robert Towne sagte: "Es ist nicht übertrieben zu sagen, dass alle zeitgenössischen eskapistischen Unterhaltungen mit DIE 39 STUFEN beginnen."


Der Film basiert sehr lose auf dem Abenteuerroman THE THIRTY-NINE STEPS von John Buchan aus dem Jahr 1915.
Es geht um einen kanadischen Urlauber in London, Richard Hannay, der fälschlicherweise des Mordes an einem Spionageagenten beschuldigt wird. Er flieht nach Schottland, in der Hoffnung, den Spionagering zu stoppen und seine Unschuld zu beweisen.
Hier gibt es den Trailer zum Film.
REBECCA (1940)
"Last night I dreamed that I went back to Manderley …"
Viele kennen bestimmt noch die ersten Worte des romantischen Psycho-Thrillers REBECCA, den Hitchcock, als seinen ersten amerikanischen Film, für David O Selznick gemacht hat.
Er wurde für 11 Oscars nominiert und gewann den für das beste Bild. Darunter war auch Hitchcocks erste von fünf Oscar-Nominierungen für den besten Regisseur, leider blieb es aber immer nur bei der Nominierung.


In dem Film, der auf dem gleichnamigen Roman von Daphne du Maurier aus dem Jahr 1938 basiert, geht es um eine naive junge Frau, die den Aristokraten Maxim de Winter heiratet. Sie lebt in seinem riesigen Landhaus in Manderly und kämpft gegen den Ruf und die Erinnerungen seiner ersten Frau Rebecca an, die unter mysteriösen Umständen starb. Als zweite Mrs. de Winter leidet sie unter der psychologischen Folter ihres Mannes und wird beinahe in den Wahnsinn getrieben.
Hier haben wir den Trailer für euch.
DAS FENSTER ZUM HOF (1954)
DAS FENSTER ZUM HOF basiert auf der Kurzgeschichte IT HAD TO BE MURDER von Cornell Woolrich von 1942 und wird von vielen Fans und Kritikern als einer der größten Filme aller Zeiten angesehen. Der Film bekam vier Oscar-Nominierungen , gewann aber keinen.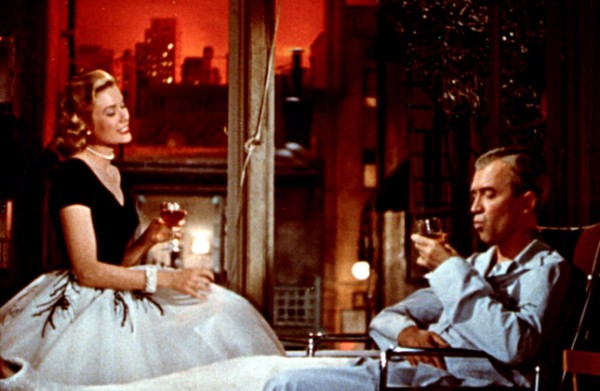 Bei diesem Action-Thriller von Hitch verbringt Jeff, ein rollstuhlgebundener Pressefotograf, seine Tage damit, seine Nachbarn zu beobachten. Er vermutet, dass in einer dieser Wohnungen ein Mann, der Reiseverkäufer Lars Thorwald, seine invalide Frau ermordet hat.
So gerät auch bald die Freundin des Fotografen, Lisa, in Gefahr, da sich sein Verdacht als richtig erweist.
Hier findet ihr den Trailer.
IMMER ÄRGER MIT HARRY (1956)
Bei IMMER ÄRGER MIT HARRY handelt es sich um eine schwarze Komödie, die auf dem 1949 erschienenen Roman von Jack Trevor Story basiert.

Die Geschichte spielt in Vermont und handelt davon, wie die Bewohner eines kleinen Dorfes reagieren, als die Leiche eines Mannes namens Harry auf einem Hügel gefunden wird. Die Finder dieser Leiche wollen aus verschiedenen Gründen nicht, dass die Leiche gemeldet wird. So wird Harry mehrmals ein und wieder ausgegraben, während sich alle die selbe Frage stellen: Wie ist Harry denn nun eigentlich gestorben?
Hier habt ihr noch einen kleinen Trailer zum Film.
VERTIGO (1958)
VERTIGO ist ein romantischer Thriller, der auf dem Roman D'ENTRE LES MORTS aus dem Jahr 1954 von Pierre Boileau und Thomas Narcejac basiert.
Dieses Meisterwerk erhielt jedoch nur zwei Nominierungen.
Einige Kritiker, darunter Donald Spoto und Roger Ebert, stimmen darin überein, dass Vertigo der persönlichste und aufschlussreichste Film von Alfred Hitchcock ist. Er erkundet sein Interesse am Verhältnis von Sex und Tod offensichtlicher und genauer als jede andere Arbeit in seiner Filmographie.


Der Klassiker, der viele zeitgenössische Thriller antreibt, handelt von John "Scottie" Ferguson, einem ehemaligen Polizeidetektiv, der wegen seiner Höhenangst vorzeitig in den Ruhestand entlassen wurde. Er wird von einem Bekannten, Gavin Elster, als Privatdetektiv beauftragt, um Gavins Frau Madeleine, wegen ihres seltsamen Verhaltens, zu beschatten. Aber Scottie entdeckt bald das sich seine Beobachtungen von Madeleine in Liebe verwandeln. Er entwickelt eine regelrechte Besessenheit, welche unausweichlich in einer Tragödie endet.
Hier könnt ihr euch den Trailer anschauen.
DER UNSICHTBARE DRITTE (1959)
DER UNSICHTBARE DRITTE ist ein Spionagethriller, der den ultimativen Hitchcock-Film liefert. Er wird oft als einer der größten Filme aller Zeiten aufgeführt.
Wie bei vielen Filmen von Hitchcock gab es auch hier Oscar-Nominierungen, drei an der Zahl, aber keine Oscars.


Roger Thornhill, ein glückloser New Yorker Werbefachmann, wird von einer Gruppe ausländischer Spione für den Regierungsagenten George Kaplan gehalten und so durchs ganze Land gejagt, während er nach einem Weg zum Überleben sucht.
Hier gibt es den Trailer zum Film.
PSYCHO (1960)
Bei PSYCHO handelt es sich wohl um den bekanntesten und schockierendsten Psycho-Thriller von Hitchcock.
Die beispiellose Gewalt der Duschszene, der frühe Tod der Heldin und die durch einen gestörten Mörder ausgelöschten Leben wurden die Kennzeichen eines ganz neuen Horrorfilmgenres. Er ist die "Mutter" aller modernen Horror-Suspense-Filme. Von all den folgenden Horrorfilmen hat dieses Werk keiner je übertroffen.
Er erhielt vier Oscar-Nominierungen.


Basierend auf Robert Blochs gleichnamigen Roman von 1959, der vom Fall Ed Gein inspiriert wurde, handelt er von einer Sekretärin die sich mit 40.000 Dollar von einem Mandanten ihres Arbeitgebers bereichert. Sie flieht und checkt in ein abgelegenes Motel ein, das von einem jungen Mann, namens Norman Bates, unter der Herrschaft seiner Mutter geführt wird. Was wird mit der jungen Frau passieren?
Hier könnt ihr euch den Trailer ansehen.
DIE VÖGEL (1963)
DIE VÖGEL ist ein US-amerikanischer Horror-Thriller von 1963, der lose auf der gleichnamigen Novelle von Daphne du Maurier aus dem Jahr 1952 basiert, doch die Hauptinspiration kam von dem mysteriösen, realen Vogelsterben in Monterey Bay, südlich von San Francisco, das im Sommer 1961 stattfand.
Niemand wird je erfahren, wie grausam Hitchcock während der Dreharbeiten wirklich zu Tippi Hedren war, doch trotz allem bleibt dieser Thriller eine seiner größten Errungenschaften und ein erschreckender und genial konzipierter Horrorfilm, der lange in Erinnerung bleiben wird.
Im Jahr 2016 wurde er sogar von der United States Library of Congress als "kulturell, historisch oder ästhetisch bedeutsam" eingestuft und im National Film Registry zur Erhaltung ausgewählt.


In DIE VÖGEL trifft Melanie Daniels, eine junge Prominente, den Anwalt Mitch Brenner in einem Vogelladen. Sie besucht ihn in Bodega Bay, wo Mitch die Wochenenden mit seiner Mutter Lydia und seiner jüngeren Schwester Cathy verbringt. Bald nach ihrer Ankunft beginnen jedoch die Vögel in der Gegend seltsam zu handeln. Eine Möwe attackiert Melanie, als sie in einem kleinen Boot die Bucht überquert, und dann findet Lydia ihre Nachbarin tot auf, offensichtlich das Opfer eines Vogelangriffs. Bald greifen Vögel zu Hunderten und Tausenden jeden an, den sie im Freien finden. Es gibt keine Erklärung, warum sie dies tun, und während die Vögel ihre bösartigen Angriffe fortsetzen, wird das Überleben zur Priorität.
Hier könnt ihr euch den Trailer ansehen.
MARNIE (1964)
MARNIE ist ein US-amerikanische Psycho-Thriller aus dem Jahr 1964, der auf dem 1961 erschienenen gleichnamigen Roman von Winston Graham basiert.


Die Geschichte dreht sich um Mark Rutland, ein Kunde von Mr. Strutt, dessen Geschäft von seiner Sekretärin, der mysteriösen Marnie Edgar, ausgeraubt wurde. Als Marnie sich bei Mark um eine Stelle beworben hat, um ihn ebenfalls zu bestehlen, erpresst Mark sie, dass sie ihn heiraten soll, da er sich, fast schon zwanghaft, in sie verliebt hat. Er entdeckt jedoch bald, dass sie schwere psychische Probleme in Bezug auf Männer, Gewitter und die Farbe Rot hat und beschließt, ihr zu helfen, ihr vergangenes Trauma zu verarbeiten.
Hier findet ihr den Trailer zu diesem Film.
FRENZY (1972)
Frenzy ist ein britischer Thriller und basiert auf dem Roman GOODBYE PICCADILLY, FAREWELL LEICESTER SQUARE von Arthur La Bern.

Die Handlung dreht sich um einen Serienmörder in London, der als Krawattenmörder bekannt ist. Nach der brutalen Ermordung Richard Blaney's Ex-Frau wird er von der Polizei verdächtigt, der Mörder zu sein. Er geht auf die Flucht, entschlossen, seine Unschuld zu beweisen.
Den Trailer gibt es hier.
Zum Schluss noch ein kleiner Tipp für diejenigen die es nicht kennen:
Hier gibt es etwas "kleines" über Hitchcock und Truffaut. Schaut mal rein.
Facebook Comments