Viele von euch kennen sicherlich das Genre – Festival FANTASY FILMFEST, welches regelmäßig in Deutschland stattfindet und in dessen Zügen Thriller, Scifi, Horror und Arthausfilme aufgeführt werden.
Das Fest findet vom 04. bis zum 29. September in folgenden Städten statt:
Berlin, Frankfurt, München, Köln, Stuttgart, Hamburg und Nürnberg. Die genauen Daten findet ihr hier auf der Website.
Wollt ihr wissen, welche Filme gespielt werden?
Dann seid ihr hier genau richtig.
Bis zu Beginn des Filmfestes, liefern wir euch eine Artikel – Reihe, rund um das Film – Programm und stellen diese kurz vor. Heute starten wir auch direkt mit den ersten 10 von insgesamt 50 Filmen.
---
3 FROM HELL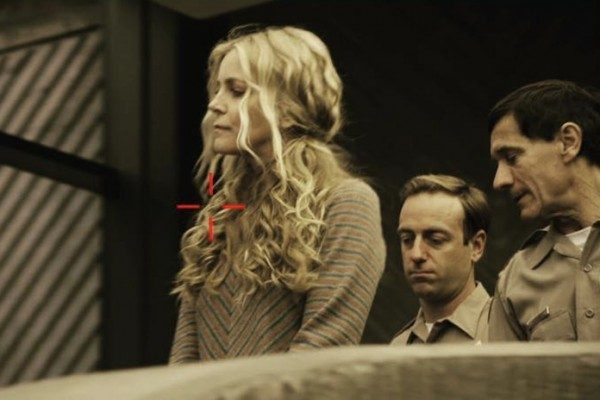 3 FROM HELL ist ein Film von Rob Zombie, bei dem unter anderem Sheri Moon Zombie (THE DEVIL'S REJECTS), Sid Haig (DAS HAUS DER 1000 LEICHEN), Bill Moseley (SHED OF THE DEAD) und Danny Trejo (MACHETE) zu sehen sind.
Wieder einmal zeigt sich, dass die Firefly – Familie einfach nicht getötet werden kann, denn in diesem Teil wird sich wieder alles um das bekannte Trio Otis, Baby und Captain Spaulding drehen, welche den Kugelhagel am Ende des letzten Teils doch überleben konnten und aus einem Hochsicherheitsgefängnis ausbrechen. Wie nicht anders zu erwarten, ziehen die Drei schon bald eine blutige Spur durch ganz Amerika.
3 FROM HELL ist somit ein Sequel zu THE DEVIL'S REJECTS und feiert seine Premiere auf dem FANTASY FILMFEST.
Ab dem 16. September 2019 ist er dann in ausgewählten Kinos in den USA zu sehen.
---
47 METERS DOWN: UNCAGED
In dem Sequel zu 47 METERS DOWN dreht sich alles um vier Freundinnen, die einen unvergesslichen Urlaub in Brasilien verbringen wollen. Sie wollen aber nicht die Pfade gehen, die vor ihnen schon tausend andere Touristen gegangen sind. Stattdessen fassen die jungen Frauen einen Tauchgang ins Auge, der sie zu den Ruinen einer versunkenen Maya-Stadt führen soll. Doch was als aufregender Trip beginnt, endet schnell in einem wahren Alptraum, denn sie befinden sich mitten im Jagdrevier tödlicher Haie.
Die Regie übernimmt hier Johannes Roberts und zu sehen bekommen wir unter anderem Sophie Nélisse (BAUERNOPFER – SPIEL DER KÖNIGE), Brianne Tju (THE CROOKED MAN) und Nia Long (THE DIVIDE).
47 METERS DOWN: UNCAGED feiert seine Premiere auf dem FANTASY FILMFEST und wird ab dem 10. Oktober 2019 auch in unseren Kinos zu sehen sein.
---
A GOOD WOMAN IS HARD TO FIND
Dieser Film von Abner Pastoll zeigt uns unter anderem Sarah Bolger (EMELIE), Edward Hogg (ISLE OF DOGS) und Andrew Simpson (ROAD GAMES).
Die Handlung dreht sich um eine kürzlich verwitwete junge Mutter, die alles daran setzt, ihre Kinder zu beschützen, während sie nach der Wahrheit hinter dem Mord an ihrem Ehemann sucht.
Seine Premiere feiert A GOOD WOMAN IS HARD TO FIND auf dem FANTASY FILMFEST, welcher dann ab dem 14. September 2019 veröffentlicht wird.
---
ALL THE GODS IN THE SKY
ALL THE GODS IN THE SKY ist ein französischer Film von Quarxx, in dem wir unter anderem Jean-Luc Couchard (DEAD MAN TALKING), Melanie Gaydos (INSIDIOUS: THE LAST KEY) und Thierry Frémont (ALLIED: VERTRAUTE FREMDE) sehen werden.
Hier haben die Geschwister Estelle und Simon vor zwanzig Jahren eine Mutprobe gemacht, wegen der sie bis heute immer noch mit den Folgen leben müssen. Von Schuldgefühlen zerfressen, lebt Simon als Fabrikarbeiter in den Tag hinein und betreut die bettlägerige Schwester im Elternhaus. Doch dann bringt die junge Waise Zoé, die Routine gehörig durcheinander. Bald ist Simon überzeugt, dass Außerirdische kommen werden, um ihn und Estelle aus ihren Körpern zu befreien und sie in den Himmel zu nehmen!
---
ANGEL OF MINE
ANGEL OF MINE ist ein amerikanisch-australischer Dramathriller von Kim Farrant, in dem wir unter anderem Noomi Rapace (ALIEN: COVENANT), Luke Evans (MA – SIE SIEHT ALLES), Yvonne Strahovski (HE'S OUT THERE) und Richard Roxbourgh (HACKSAW RIDGE – DIE ENTSCHEIDUNG) zu sehen bekommen.
Hier geht es um Elsa, die sich selbst wohl für die aufopferungsvollste Mutter der Welt hält. Aber so ehrwürdig die Liebe zu ihrer kleinen Tochter Lola auch sein mag, so gefährlich und verstörend ist sie auch. Denn Lola ist längst tot. Eines Tages trifft Elsa auf die Tochter ihrer Nachbarin Claire. Bald glaubt Elsa in dem Mädchen ihr eigenes Kind wiedergefunden zu haben, und das will sie sich um jeden Preis zurückholen.
Der Streifen wird am 30. August 2019 von Lionsgate in den USA veröffentlicht.
---
BLISS
Die brillante Malerin Dezzy steckt in einer kreativen Krise. Durch ihren Kampf gegen die künstlerische Blockade gerät sie in einen Strudel aus Drogen, Sex, Gewalt und Mord. So kommen, durch die Designerdroge Bliss, die ersten Pinselstriche vom neuen Meisterwerk zu stande, also beschließt Dezzy, noch etwas länger darauf zu bleiben. Doch eine kleine Nebenwirkung, fordert bald schon die ersten Opfer.
Das sehen wir in dem neuen Film von Joe Begos (ALMOST HUMAN), der unter anderem mit Dora Madison (THE HONOR FARM), Rhys Wakefield (THE PURGE – DIE SÄUBERUNG), Jeremy Gardner (THE MIND'S EYE) und Graham Skipper (DOWNRANGE – DIE ZIELSCHEIBE BIST DU) besetzt ist.
---
CHARLIE SAYS
CHARLIE SAYS von Mary Harron beschäftigt sich mit den Mitgliedern der Manson – Familie aus dem Jahr 1969, basierend auf Aufzeichnungen der Psychologin Karlene Faith, die im Gefängnis drei zu lebenslanger Haft verurteilte Frauen der Manson Familie betreute.
Sie erzählt die Geschichte dieser drei, die einem charismatischen Anführer erliegen und ihm blutige Opfer bringen.
Hier bekommen wir unter anderem Hannah Murray (THE NUMBERS STATION), Sosie Bacon (OFF SEASON), Merritt Wever (THE LAST FACE), Matt Smith (PATIENT ZERO), Suki Waterhouse (STOLZ UND VORURTEIL & ZOMBIES), Chace Crawford (ELOISE), Annabeth Gish (SPUK IN HILL HOUSE) und Kayli Carter (RINGS) zu sehen.
---
COME TO DADDY
Das Leben von Norval war schwierig. Der junge Mann lebt derzeit bei seiner Mutter. Als er von seinem Vater, den er bislang nicht kennt, unerwartet einen Brief mit der Bitte um einen Besuch erhält, fährt Norval mit dem Bus zum abgelegenen Zuhause seines Vaters. Trotzdem ist Papa nicht allzu begeistert, als sein Sprössling auf der Türschwelle steht. Das erste Gespräch zwischen den beiden endet schnell in Beschimpfungen, doch schon bald bleibt es nicht mehr dabei, sondern wird immer gewalttätiger ausgetragen.
Die Regie wird von Ant Timpson übernommen, mit Darstellern wie Elijah Wood (THE LAST WITCH HUNTER), Stephen McHattie (MOTHER!), Martin Donovan (FAHRENHEIT 451), Michael Smiley (THE NUN) und Madeleine Sami (5 ZIMMER KÜCHE SARG).
---
DACHRA
In dem neuen Film von Abdelhamid Bouchnak dreht sich alles um die Journalistikstudenten Yasmine, Bilal und Walid, die einen Dokumentarfilm mit dem Thema: Die Legende der Hexe Mongia drehen, die seit Jahrzehnten im Verlies einer Psychiatrie sein soll und dort Pfleger in Angst und Schrecken versetzt. Durch Kontakte gelingt es den Dreien, die verwahrloste arme Frau aufzuspüren. Eine zutiefst unheimliche Begegnung, die sie zu weiterer Recherche antreibt und alsbald zu einer isolierten Gemeinde weit entfernt von jeder Zivilisation führt.
---
DARK ENCOUNTER
DARK ENCOUNTER von Carl Strathie, gespielt von Laura Fraser (I AM NOT A SERIAL KILLER), Mel Raido (BROKEN) und Sid Phoenix (BEYOND), spielt ein Jahr nachdem ein achtjähriges Mädchen auf mysteriöse Weise verschwunden ist. Hier treffen wir ihre trauernde Familie, die von einem Gedenkgottesdienst auf dem Nachhauseweg ist. Hier bemerken sie merkwürdige Lichter aus einem nahegelegen Wald. Als sie diesen auf den Grund gehen, stellen sie fest, dass diese von außerirdischen Besuchern erzeugt werden, die die Familie scheinbar terrorisieren wollen.
Facebook Comments