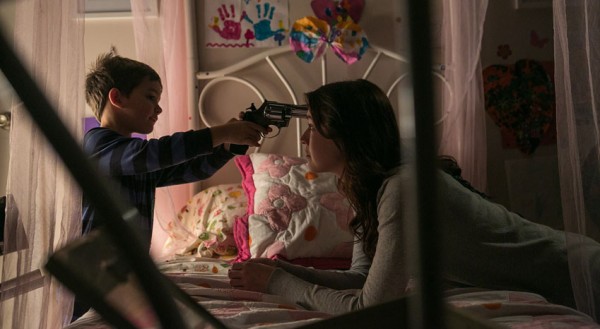 Momentan klappert Michael Thelins (THE LIVE ROOM) neuer Film EMELIE so ziemlich alle wichtigen Filmfestivals der Welt ab. Vom Tribeca Film Festival im April in den Usa über das BiFan im Juli in Südkorea und das Monsters of Film Festival Ende Oktober in Schweden bis zum Denver International Film Festival am Donnerstag in den Usa. Für Deutschland gibt es leider noch keine Termine.
Bis dahin, schaut euch einfach den Trailer an: Die Thompsons wollen ihren Hochzeitstag feiern und finden keinen Babysitter. Da engagieren sie kurzerhand die sympathische Anna. Doch der erste Eindruck täuscht – gewaltig.
Zu den Schauspielern gehören Sarah Bolger (DIE TUDORS, THE LAZARUS EFFECT) und Chris Beetem (BLACK HAWK DOWN).
https://www.youtube.com/watch?v=Zw0IFmZsbE8