UPDATE: Die aktuelle Aufstellung findet ihr hier
Auf den ersten Blick hat Netflix nicht mehr viel mit den Videotheken vergangener Tage gemeinsam, in einem Punkt hat sich aber nichts geändert: von Zeit zu Zeit wird das Programm erneuert.
Für uns bedeutet das, dass unsere Tipps aus dem Vorjahr inzwischen teilweise gar nicht mehr beim Streamingsriesen laufen und es an der Zeit für ein Update ist.
Zwar ist Netflix noch immer kein Mekka für Horrorfans, aus den etwa 70 Filmen 2017 wurden aber inzwischen 120, die dem Horrorgenre zugeordnet werden, dazu kommen eine Reihe Thriller, die auch für Horrorfans Relevanz haben.
Und wie das immer so ist: wenn man 20 Filme auswählt, fällt der 21. durchs Raster.
Wir haben versucht eine Mischung aus alt, neu, rasant und leise, blutig und gruslig, bekannt und Geheimtipp zu benennen, sind uns aber im Klaren, dass  manch sehenswerter Streifen auf der Liste fehlt.
---
In der letztjährigen Auswahl hatten wir noch EMELIE als Geheimtipp aufgeführt, aber sorry, die Babysitterin in diesem Streifen ist einfach noch härter drauf, hinterlässt weniger Fragen und macht mehr Spaß.

---
HE NEVER DIED
Name ist hier Programm. Henry Rollins spielt hier einen wortkargen Einzelgänger, der seit Jahrtausenden über die Erde wandelt und das Leben seiner Tochter beschützen muss.
Kein klassischer Horror, dafür aber gelungener Mix aus Gewalt, Drama, Fantasy und lässt dabei auch den einen oder anderen Lacher zurück.

---
ALIENS
ALIENS sollte eigentlich keine Vorstellung mehr benötigen. Der Film ist die perfekte Symbiose aus Action, Horror und Sci-Fi.
Ebenfalls auf Netflix: ALIENS VS. PREDATOR (geht so) und ALIEN – DIE WIEDERGEBURT (lächerlich)

---
Die Eigenproduktion um vier Freunde, die sich in den schwedischen Wäldern verirren und von einer schrecklichen Präsenz verfolgt werden, erinnert auf den ersten Blick an BLAIR WITCH PROJECT, kommt aber ohne Wackel-Cam, dafür mit ebenso unheilvoller Atmosphäre und hübschen Landschaftsaufnahmen aus.
---
Auch zu SIEBEN muss man kaum noch etwas sagen. Zwei ungleiche Polizisten jagen einen Serienkiller, der nach den sieben Todsünden mordet. David Finchers Thriller ist ein dunkles, verregnetes nihilistisches Meisterwerk.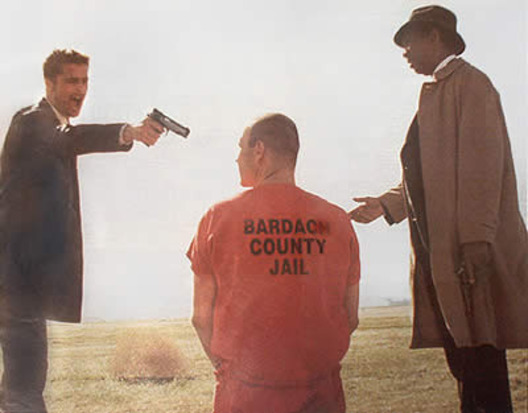 ---
Bei einem Blinden einzubrechen, klingt nach einer einfachen Angelegenheit? Weit gefehlt!
DON'T BREATHE war wohl der größte Genreerfolg 2016, nun darf auch auf Netflix gefiebert werden.
---
Apropos Erfolg:  immer wenn man denkt, das Zombie-Genre wäre (ähem) tot, kommt ein Film wie TRAIN TO BUSAN daher, der zwar weder besonders brutal noch innovativ ist, dafür aber einwandfrei inszeniert und erzählt.
---
Regisseur Mike Flanagan (OCULUS, DAS SPIEL) zählt zu den interessanteren Filmemachern der letzten Jahre. Bisher ist STILL aber exklusiv auf Netflix zu sehen, weswegen der Film noch weniger Aufmerksamkeit erfährt, als der Home Invasion – Thriller um eine taube Schriftstellerin verdient hat.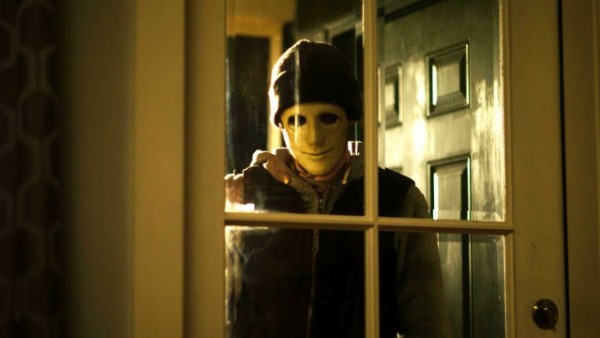 ---
David Cronenberg zeigt nicht nur, dass Remakes nichts Böses sein müssen, sondern auch wie Body Horror auszusehen hat. Jeff Goldblums Verwandlung in eine Fliege, die nach einem missglückten Experiment schleichend vonstattengeht, ist nicht nur beeindruckend, sondern auch nach 30 Jahren noch verflucht eklig.
---
CONJURING
James Wans Filme sind kaum Geheimtipps, sondern Kinokassenschlager. Davon muss man sich aber nicht abschrecken lassen, wenn sie solch effektiven Grusel bieten wie THE CONJURING, der einen Fall der Geisterjäger Ed und Lorraine Warren aufgreift.
---
SAW
Bleiben wir bei James Wan. Auch SAW ist inzwischen jedem Horrorfan ein Begriff. Während die späteren Teile nur noch lustloses Fallenbauen waren, die genügend Dummbeutel an die Kinokassen locken sollten, ist das Original ein smartes kleines Kammerspiel.
---
Es gibt nur einen Exorzistenfilm, den man wirklich braucht, alle anderen bedienen sich ohnehin nur an diesem Vorbild.
Ja, William Friedkins Film hat vielleicht nicht mehr die hippsten Frisuren oder Tapeten, aber lass doch heute mal eine minderjährige mit einem Kruzifix masturbieren…da wär was los.
---
Eindeutig kein Horror, aber eine finstere Charakterstudie vermengt mit genügend Thrill und einem wie immer starken Jake Gyllenhall, der sich als skrupelloser Tragödienfotograf einen Namen macht.
---
Können wir unterstellen, dass jeder, absolut jeder diesen Film kennt?
Falls nein: Anschauen!
Falls ja: noch mal schauen!
---
Klassischer als dieser Slowburner kann man Grusel nicht aufziehen.
Story: Eine Mutter, die mit ihren zwei lichtempfindlichen Kindern in einem vernebelten englischen Herrenhaus festsitzt, in dem sich immer seltsamere Dinge ereignen.
---
THE FRIGHTENERS
Als Zwischenstopp nach derbem Splatterspaß und vor Hollywood-Blockbustern erschuf Peter Jackson diese Horrorkomödie, in der Michael J. Fox tote Menschen sehen kann.
---
BRAM STOKERS DRACULA
Die Geschichte des Vampirgrafen wurde unzählige Male verfilmt, besser als Francis Ford Coppolas Umsetzung, die ein erotisch-makabrer Bilderrausch ist, sind aber (wenn überhaupt) nur wenige Adaptionen und keine in den letzten 25 Jahren.
---
Wenn ihr einen Film sucht, in dem von der ersten Minute an Blut fließt, Körperteile durch die Luft fliegen und Dialoge nur aus Grunzen und Schreien bestehen, dann ist THE INVITATION nicht euer Film. Wer auf langsam köchelnde Spannung innerhalb einer (vermeintlich) harmlosen Diner-Party vertraut, sollte hingegen reinschauen.
---
FRIGHT NIGHT
Wir sprechen hier über das Original aus den 80er Jahren, der nicht die bekannten Namen des Remakes aufweisen kann, dafür aber Charme und Humor besitzt.
In FRIGHT NIGHT glaubt Teenager Cherley, dass der neu eingezogene Nachbar ein Vampir ist. Da soll TV-Vampirjäger Peter Vincent helfen…..
---
EVENT HORIZON
Er wirkt wie eine Mischung aus ALIEN und HELLRAISER und ist ein Horrorfilm, über den kaum jemand ein böses Wort verliert. Aus gutem Grunde: Die Geschichte um das jahrelang verschollene Raumschiff Event Horizon, das plötzlich wieder auftaucht und voller Schrecken steckt, ist hochklassig besetzt und bietet die richtige Mischung aus Gewalt und Grusel.
---
STEREO
Ja, Deutschland kann Film. Umso bedauerlicher, dass STEREO bislang nicht die Aufmerksamkeit erhielt, die er verdient. In dem genresprengenden Streifen, der sich vielleicht als Mindfuck-Thriller mit gelegentlichen Humoreinschüben beschreiben lässt, sieht ein Automechaniker plötzlich einen Mann, den kein anderer wahrnimmt, und beschwört damit seine eigene vergessen geglaubte Vergangenheit.
---
LITTLE EVIL
In LITTLE EVIL muss der frisch verheiratete Gary feststellen, dass sein Stiefsohn womöglich der Antichrist ist.
Eli Craig, der Erschaffer von TUCKER & DALE VS. EVIL, bleibt seiner Linie treu und schafft es mit LITTLE EVIL eine Reihe liebgewonnener Horrorklischees aufzugreifen und ganz gezielt und humorvoll in eine Story einzubauen, ohne dass man von einer Parodie sprechen könnte…DAS OMEN und ca. 50 andere Filme lassen grüßen.
---
50 völlig unterschiedliche Menschen erwachen in einem Kreis stehend und müssen feststellen, dass alle zwei Minuten einer von ihnen getötet wird….und sie selbst entscheiden wer.
Facebook Comments