Wer den ersten Teil verpasst hat, kann sich hier noch mal die Pätze 21-11 ansehen
Platz 10: DOG SOLDIERS
Neil Marshalls Erstling ist im Grunde ein klassischer Werwolf-Film, aber einer der besten und dank einer Gruppe Soldaten und ihren automatischen Waffen ein actionreicher Vertreter. Da das britische Militär immer noch nicht mit Silberkugeln ausgestattet ist, zieht die kampferprobte Gruppe in den Wäldern gegen Reißzähne und Pelznasen den Kürzeren.

---
Platz 9: SEVERANCE
SEVERANCE könnte ein stinknormaler Slasher sein, wenn da nicht der legendäre britische Humor wäre, der diesen Betriebsausflug zu einer blutig-spaßigen-kurzweiligen Angelegenheit macht.
Christopher Smith (auch TRIANGLE) betreibt Team-Building in Osteuropa. Schade nur, dass die meisten Kollegen nicht mehr an ihren Arbeitsplatz zurückkehren werden.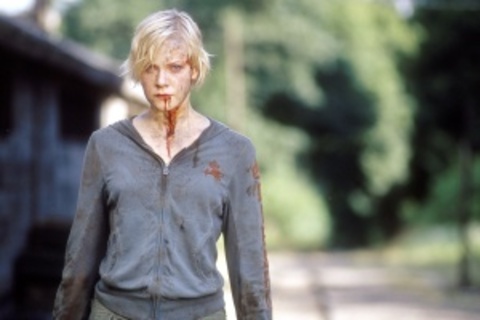 ---
Nick Frost machte sich mit seiner Rolle als nichtsnutziger Sidekick von Simon Pegg einen Namen, ist hier aber alleine unterwegs. Allerdings in ähnlicher Rolle. Zusammen mit einer Gruppe Jugendlicher, muss Kiffer Ron die Welt und den eigenen Block gegen Eindringlinge aus dem Weltall verteidigen.
Die Mischung aus Härte und Humor funktioniert prächtig.

---
Trotz Scream-Queen Melissa George kein Horrorfilm im klassischen Sinne, sondern ein Vertreter des fantastischen Kinos, der auch seine unheimlichen und brutalen Momente hat, aber vor allem eine verwinkelte Geschichte zu erzählen weiß. Dabei geht es um eine junge Mutter, die sich mit Freunden auf einen Segeltörn begibt. Bei einem Unwetter kentert die Yacht und die Gruppe muss sich auf ein verlassenes Kreuzfahrtschiff retten, doch was sie dort finden ist alles andere als zu erwarten.

---
Platz 6: THE CHILDREN
Was, wenn deine eigenen Kinder plötzlich zu mordenden Bestien werden.
Die Idee mit bösen Kindern gab es natürlich auch schon vor THE CHILDREN, wird hier aber exzellent umgesetzt. Den Erwachsenen wird angesichts der sich überschlagenden Ereignisse einerseits kaum eine Chance gelassen sich zu organisieren, andererseits sind sie auf realistische Weise zögerlich damit gegen die eigenen Kids vorzugehen.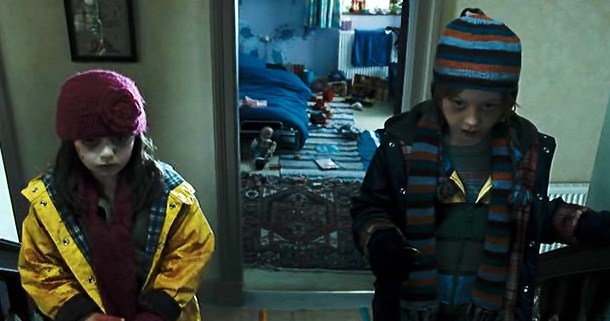 ---
Ein Film, der Fragen offen lässt und damit nicht überall gleich hoch im Ansehen steht. Ben Wheatleys Werk über zwei Auftragskiller, deren letzter Job in die Hose ging und deren nächster Auftrag noch viel schlimmer wird, lässt aber kaum jemanden kalt.

---
Platz 4: EDEN LAKE
Komplizierte oder schlichtweg brutale Jugendliche sind ein oft widerkehrendes Motiv in modernen britischen Filmen. Hier wird das Thema besonders grausam umgesetzt und zeigt wie schnell aus dem geplanten Tag am See, der für Steve und Jenny als romantischer Ausflug beginnt, ein Kampf auf Leben und Tod werden kann.
Übrigens ist Regisseur James Watkins ist mit DIE FRAU IN SCHWARZ noch ein weiteres Mal in dieser Liste vertreten.
---
Platz 3: SHAUN OF THE DEAD
Man könnte behaupten, dass SHAUN OF THE DEAD das Gegenstück zu 28 DAYS LATER bildet. Die beiden erschienen innerhalb von weniger als 18 Monaten und räumten in der jeweiligen Ecke des Zombie-Genres gewaltig auf.
SHAUN…setzt dabei auf langsame Zombies, tolle Charaktere, augenzwinkernde Anspielungen und viel Humor.

---
Platz 2: 28 TAGE SPÄTER
Nicht der erste Film mit schnellen Zombies, aber einer der prägendsten. Selten waren Infizierte schrecklicher. Hier passt alles zusammen und dass Oscar-Preisträger Danny Boyle nicht der typische Horror-Regisseur ist, schadet überhaupt nicht. Mit Cillian Murphy in der Hauptrolle ist 28 TAGE SPÄTER gut besetzt und die Filmmusik von John Murphy fesselt bis zum letzten Ton.

---
Platz 1: THE DESCENT
Nicht nur einer der besten Briten, sondern vielleicht einer der besten Horrorfilme des neuen Jahrtausends überhaupt.
Einer der wenigen Filme, die Blut, Schocks und Spannung (und darüber hinaus eine greifbare Klaustrophobie) unter einen Hut bringen.
Ich weiß nicht, ob ich je eine Höhlentour machen kann, ohne an THE DESCENT zu denken.
Facebook Comments