Wenn es derzeit noch eine Nation gibt, die es immer wieder schafft professionelle Horrorfilme und Thriller mit anspruchsvollen Inhalten, die über das Aneinanderreihen von Schockmomenten hinausgehen, zu produzieren, sind es wohl die Spanier.
Diese Aufstellung sollte zunächst nur eine Top 10 werden, aber bei den Recherchen für dieses Special sind uns eine ganze Reihe spanischer Horrorfilme ins Auge gefallen, die wir davor nicht wirklich wahrgenommen hatten. Trotzdem beinhaltet die Top 21 nur "reine" spanische Filme, also solche in denen Originalsprache, Drehort, Regisseur und Schauspieler größtenteils spanisch sind, was dafür sorgte, dass weitere Perlen wie BURIED oder PAN'S LABYRINTH fürs Erste durchs Raster fallen. Um die werden wir uns demnächst separat kümmern.
Wir haben uns auch darauf beschränkt, "moderne" Filme auszuwählen (der älteste ist von 1995), es gibt also noch mehr zu entdecken…jetzt aber erst mal zur Liste:
TESIS – FASZINATION DES GRAUENS
Alejandro Amenábar (THE OTHERS, REGRESSION) erschuf schon 3 Jahre vor 8MM einen dunklen Thriller, der sich dem noch dunkleren Thema Snuff-Filme annimmt.
In Tesis befasst sich Studentin Angela mit Gewalt in Filmen. Gemeinsam mit Horror-Freak Chema schaut sie sich diverse Bänder an, darunter eines das zu echt wirkt…und eine Studentin der Schule zeigt, an der auch Angela ist.

---
DARKNESS
DARKNESS ist nicht nur eines der Frühwerke Jaume Balaguerós, sondern auch einer der älteren Filme dieser Liste. Es ist vielleicht nicht der wichtigste oder der beste Film, aber er beinhaltet schon alles, was man vom spanischen Kino später erwarten kann: ernstzunehmende Story, ernstzunehmende Darsteller, ernstzunehmender Grusel .

---
THE RETURNED
Kein gewöhnlicher Zombiefilm, denn hier leben die Infizierten dank eines Medikaments ein nahezu normales Leben weiter. Was aber, wenn eine Knappheit des Mittels dafür sorgt, dass Menschen zu drastischen Mitteln greifen?
THE RETURNED ist ein Zombiestreifen (fast) ohne Zombie und trotzdem äußerst spannend.
---
KIDNAPPED
Einer der härteren spanischen Filme, was man darauf zurückführen mag, dass es sich um eine französische Koproduktion handelt. KIDNAPPED ist schonungsloser Home Invasion – Stoff, ohne Schnörkel, der aber beim Zuschauer den Drang auslöst alle Türen abzuschließen.
In Deutschland landete der Film daher auf dem Index.
---
PAINLESS
Stell dir vor, du würdest keine Schmerzen empfinden. Ist das Fluch oder Segen?
PAINLESS geht dieser Frage nach und ganz ohne Schmerz geht es nicht ab.
Der Film lässt sich nicht eindeutig einem Genre zuordnen, ist Drama, Mystery, Thriller und auch Horror, vor allem ist er aber ein sehenswerter Film, der zudem auf verschiedenen Zeitebenen spielt.
---
TIMECRIMES
Dies ist das spanische Gegenstück zum bekannteren TRIANGLE mit Melissa George.
Ein Mann reist mit einer Zeitmaschine eine Stunde zurück und von da an überschlagen sich die Ereignisse und drehen das Hirn des Zuschauers ordentlich durch die Mangel.

---
SLEEP TIGHT
Das Monster unter dem Bett ist in SLEEP TIGHT von Jaume Balagueró ein Mensch, genauer gesagt der Hausmeister, der sich immer wieder in das Apartment seiner angebeteten schleicht.
Der Film ist nicht nur toll erzählt, sondern präsentiert den Bösewicht nicht als unverwundbaren Antihelden, sondern als Menschen mit menschlichen Schwächen. Trotzdem, oder gerade deswegen, wirkt Luis Tosar in seiner Rolle besonders bösartig.

---
THE UNINVITED GUEST
Ein weiterer Film, wie er eigentlich nur aus Spanien kommen kann. Ein Fremder klingelt an deiner Tür und fragt, ob er mal telefonieren darf. Du lässt ihn eine Sekunde aus den Augen und plötzlich ist er weg. Gegangen? Oder immer noch in deinem Haus?
Das ist nur der Anfang einer besonderen Home Invasion – Story, die zugegebenermaßen nicht immer logisch, aber permanent spannend ist.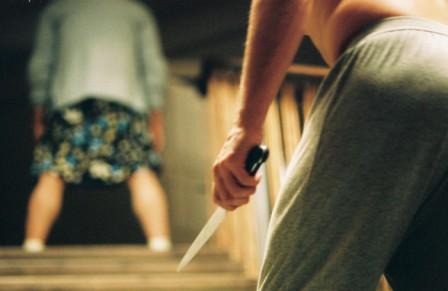 ---
WITCHING & BITCHING
Ein Raubüberfall in albernen Kostümen (darunter ein Spielzeugsoldat) muss ja schief gehen und so kapern die Räuber auf der Flucht einfach ein Taxi und versuchen sich ins Ausland abzusetzen. Die Idee scheitert aber ebenfalls, als sie durch eine hexenverseuchte Kleinstadt kommen.
WITCHING & BITCHING ist mehr Komödie als Horror und der Humor nicht immer anspruchsvoll. Die Ideen sind aber so skurril, dass man den Film unbedingt gesehen haben sollte.

---
[REC]
Über [REC] sollte man kein Wort mehr verlieren müssen. Wer Found Footage – Stil und Zombie – ähnliche Monster nicht per se hasst, muss die Qualität des Films einfach anerkennen. [REC] hat eigentlich eine simple Geschichte, bietet aber gleichermaßen brutale Szenen, gekonnte Wendungen und unerbittliche Spannung bis zum letzten Moment.
Nicht zufällig taucht Jaume Balaguero, der neben Paco Plaza auf dem Regiestuhl saß, abermals in dieser Liste auf.

---
JULIA'S EYES
Belen Rueda (auch THE BODY und DAS WAISENHAUS) spielt in JULIA'S EYES eine Blinde, deren Zwillingsschwester sich das Leben genommen hat. Während sie versucht mehr über die Hintergründe des Selbstmords zu erfahren, gerät sie selbst in Gefahr.
Dies ist nicht der beste Film dieser Liste, aber immer noch ein durchaus solider Thriller mit Abwechslung.

Facebook Comments