Es ist mal wieder soweit, zum inzwischen fünften Mal haben wir 10 Filme (bzw. diesmal 9 Filme und eine Serie) für euch zusammengestellt, die zu wenig Beachtung erhalten.
In einer Sequel-, Prequel- und Remake-verschandelten Filmlandschaft fallen manche Stoffe einfach durchs Raster, gerade dann, wenn sie mehr als ein Genre bedienen und gewisse Klischees außen vor lassen.
Wir hoffen euch hier das ein oder andere Werk näherbringen zu können und wenn ihr damit durch seid, schaut euch auch die anderen Empfehlungen an (Links ganz unten)
COOTIES
Worum geht es?
Einen Aushilfslehrer, der während seiner Arbeit Zeuge wird, wie sämtliche Kids zu mordenden Bestien werden.
Warum wird dieser Film übersehen?
Offen gestanden: schwer zu erklären, denn die Qualität ist da und die Namen sind es auch. Ein Grund könnte sein, dass viele Menschen keine (fiktive) Gewalt gegen Kinder ertragen, auch dann nicht, wenn die fiese Blagen/Plagen sind.

Warum ist er sehenswert?
Gewalt, Humor, Politically Incorrectness, Leigh Whannell, Elijah Wood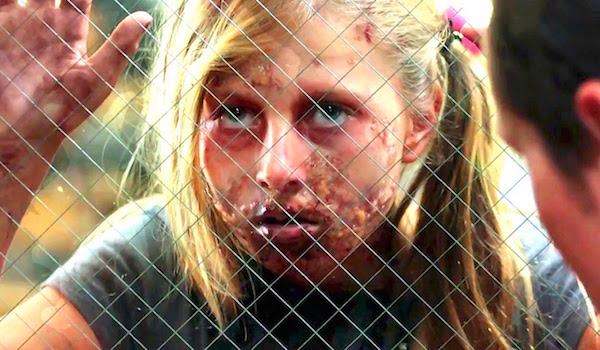 ---
THE HOUSE AT THE END OF TIME
Worum geht es?
Eine ältere Frau, die nach einer langen Haft in das Haus zurückkehrt, in dem sie ihren Mann und ihren Sonn ermordet haben soll. Erst nach all den Jahren erfährt sie, was damals geschah.
Warum wird dieser Film übersehen?
Ein schlechtes Cover, der Titel birgt Verwechslungsgefahr, Venezuela ist keine Filmnation
Warum ist er sehenswert?
Der Titel deutet es an, es geht um Zeit, Zeitreisen, Zeitschleifen und das Thema ist hier klug in die Story eingebaut.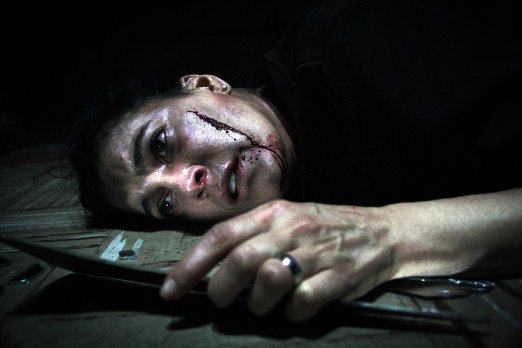 ---
DEAD SET (Serie)
Worum geht es?
Einen Zombie-Ausbruch während einer Big Brother – Staffel
Warum wird diese Serie übersehen?
Vielleicht weil die Gesamtlaufzeit von nicht einmal 2,5 Stunden für eine Serie arg kurz ist oder weil es keine zweite Staffel gab?
Warum ist sie sehenswert?
Britischer Humor, britische Härte. Außerdem das Gefühl, dass ein Zombieausbruch bei der nächsten Staffel "Promi Big Brother" eine tolle Sache wäre.
---
STARRY EYES
Worum geht es?
Eine junge Frau, die als Schauspielerin nach Hollywood kommt und auf ihre Traumrolle hofft, dann aber erkennt, dass sie dafür einen hohen Preis zahlt.
Warum wird dieser Film übersehen?
Zunächst mal: er wird NOCH übersehen. Da das Regieduo Kevin Kolsch und Dennis Widmyer aber demnächst die Neu-Adaption von FRIEDHOF DER KUSCHELTIERE umsetzt, werden nicht nur die beiden, sondern sicher auch ihr bisheriges Schaffen ins Rampenlicht rücken.
Ungeachtet dessen ist STARRY EYES ein Indiefilm, ohne übertrieben schöne Menschen und viel Bombast.
Warum ist er sehenswert?
Etwas Bodyhorror, die Geschichte einer verkauften Seele, glaubwürdige Figuren, eine dunkle Stimmung. Die Mischung machts…und die Abgründe Hollywoods sind heute aktuell wie eh und je.
---
ODD THOMAS
Worum geht es?
Um einen Koch namens Thomas, der die ungewöhnliche Gabe hat die Bodachs zu sehen. Schattenhafte Kreaturen, die immer dann auftauchen, wenn ein Blutvergießen geschieht.
Warum wird dieser Film übersehen?
Weil Autor Dean Koontz, der die Romanvorlage lieferte einfach nicht den Ruf hat wie Stephen King? Oder weil der Film hartgesottenen  Horrorfans zu soft ist, während er dem Mainstream zu gruslig ist?
Warum ist er sehenswert?
Zum Beispiel weil der talentierte Anton Yelchin (RIP) mitspielt oder hier einfach lockere Unterhaltung geboten wird.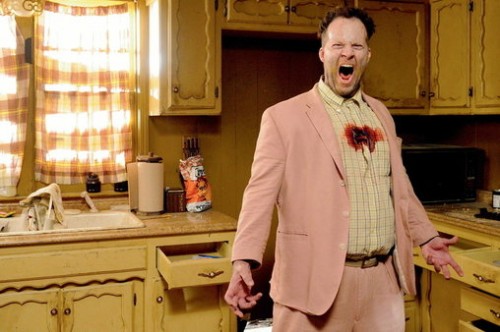 ---
VAN DIEMEN'S LAND
Worum geht es?
Um eine Gruppe Männer, die aus einem Arbeitslager ausbrechen und sich durchs unwirtliche Tasmanien schlagen. Doch dort findet sich nichts zu essen….außer den Kameraden.
Warum wird dieser Film übersehen?
Die Kannibalen sind hier keine funny WRONG TURN 6 – Heckenscheißer, die nur zum Entertainment auf dem Bildschirm rumtanzen…
Warum ist er sehenswert?
…sondern relativ normale Menschen, die in größter Not das Undenkbare tun.
Außerdem ist der Marketing-Satz "Auf Tatsachen beruhend" hier mal wörtlich zu nehmen.
---
CITADEL
Worum geht es?
Um einen Vater, der eigentlich das Haus nicht mehr verlassen kann, aber als seine Tochter von finsteren Wesen in einen verfallenen Wohnblock entführt wird, muss er versuchen sie zu retten.
Warum wird dieser Film übersehen?
Einerseits ist CITADEL von wahren Begebenheiten inspiriert und versprüht eine unangenehme Authentizität, andererseits driftet er dennoch ins Fantastische ab….diese Mischung ist sicher nicht jedermanns Geschmack.
Warum ist er sehenswert?
Egal, wie realitätsnah man den Film einstufen will, die Atmosphäre ist durchgängig dunkel und  stimmig.
---
SCENIC ROUTE
Worum geht es?
Um zwei entfremdete Freunde, die nicht mehr viel teilen, aber mit ihrem Auto auf einer staubigen Wüstenstraße liegenbleiben. Hilfe ist nicht in Sicht, aber die Tage sind heiß und die Nächte kalt.
Warum wird dieser Film übersehen?
Anfangs womöglich, weil der Film ein Genremix ist und fast ausschließlich mit zwei Figuren auskommt.
Zwischenzeitlich haben die Regisseure Kevin und Michael Goetz aber das Remake von MARTYRS verbrochen. Das macht keine Freunde.
Warum ist er sehenswert?
Niemand weiß, was sich die Goetz-Brüder bei MARTYRS dachten, aber SCENIC ROUTE ist ein mal lustiger, mal harter Überlebenskampf in der Wüste.
---
STEREO
Worum geht es?
Um Mechaniker Erik, der idyllisch auf dem Land lebt, aber dann beginnt einen Fremden zu sehen, den kein anderer sieht. Dreht Erik durch oder Ist der Unbekannte eine Verbindung zu seiner Vergangenheit?
Warum wird dieser Film übersehen?
Womöglich weil zu viele Menschen kategorisch einen Bogen um deutsche Filme machen.
Warum ist er sehenswert?
Mit Moritz Bleibtreu und Jürgen Vogel spielen zwei der besseren aktiven deutschen Schauspieler mit und die Geschichte ist vielseitig.
---
THE STANFORD PRISON EXPERIMENT
Worum geht es?
Ihr kennt die Story vielleicht bereits aus DAS EXPERIMENT oder auch die US-Version THE EXPERIMENT. Hier wird erneut geschildert, warum der Versuch Studenten in Wärter und Gefangene aufzuteilen gewaltig in die Hose ging.
Warum wird dieser Film übersehen?
Vermutlich, weil die beiden ähnlich gelagerten Filme den meisten reichen.
Warum ist er sehenswert?
So sehenswert vor allem der deutsche DAS EXPERIMENT auch ist, THE STANFORD PRISON EXPERIMENT versucht die Geschichte so widerzugeben, wie sie sich damals zutrug und wirkt daher besonders authentisch.
---
In den folgenden Links findet ihr weitere Empfehlungen:
Unterbewertete Horrorfilme und Thriller – Teil 1
Unterbewertete Horrorfilme und Thriller – Teil 2
Unterbewertete Horrorfilme und Thriller – Teil 3
Unterbewertete Horrorfilme und Thriller – Teil 4
Facebook Comments